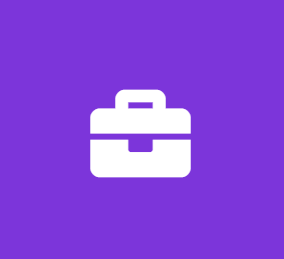 Social Media/Marketing Internship with Dementia Training for Life
Dementia Training for Life
Marketing Internship
About: Dementia Training for Life's mission is to improve the lives of individuals living with dementia by training the community that cares for them. We educate healthcare professionals, family members and the general public through professional trainings, community programs, public awareness campaigns and advocacy. We envision supportive services and communities, free of stigma and limitations, so all individuals living with dementia can live a life that is self-directed with purpose, passion and joy.
Compensation: academic credit
Schedule: 10-15 hours per week
Job Description:
We are looking for a Social Media/Marketing Intern for the Spring 2020 semester! This position is expected to add to the social marketing and branding of Dementia Training for Life.
Your responsibilities will include:
1. Expand our social presence and recognition on Facebook, Instagram, Twitter and YouTube
2. Assist in the production of podcasts that will forward the mission of the organization
3. Manage trainings and online events; attend advocacy opportunities.
4. Assist with the creation of marketing collateral
Qualifications and Requirements:
Junior year or greater: majors including Marketing, Digital Marketing and/or Social Media
Possess an interest in the field of healthcare or aging
Must have working knowledge of social media, and excellent communication skills (written and verbal)
GPA of 2.8 or greater.
Learning Objectives:
The intern will gain experience in the marketing and branding of a healthcare company
Interns will improve their entrepreneurial skills, understanding of the dynamics of a start-up and the
human aging process as well as the importance of community at all stages of life.
Job Type: Internship
Benefits:
Internship Compensation: