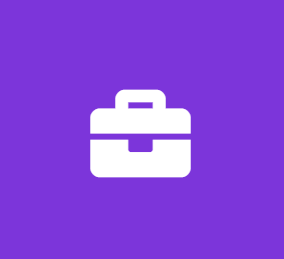 Event Production Intern, Public Relations (Winter/Spring)
Harrison & Shriftman
Marketing Internship
Our New York office is currently seeking an Event Production Intern to work a minimum 30 hours/week from January through May. This is a paid internship for juniors, seniors and recent grads.


Join the fastest growing division of H&S! Our experiential team is expanding, and we are looking for creative and passionate "Experience Makers!" We are open to a variety of backgrounds and experiences, but please know how to use design to tell a story. Please apply if you have mad design skills and you are interested in applying them in a variety of novel and exciting ways to client and agency work. Come prepared to dive into a division that works across our greater network. One day you'll be designing and executing the most fabulous mailer for one of our spirits companies, the next day you may be building the world's biggest sandcastle. This job is for the Curious, Creative and the Connected. Apply if you are bored with the typical and ready to be part of a new hybrid agency.
About the Job
Create content for H&S and or clients
Edit/create creative content via Adobe Creative Suite
Develop PowerPoint presentations
Develop visual content for e-marketing/event invites
Assist with event coordination
Support team with event execution from pre through post production
Attend client and/or team meetings
Assist with research and draft decks for new business opportunities and client presentations
Participate in brainstorms
Participate in internal meetings and agency events
Ability to roll up your sleeves and get your hands
Qualifications
Current seniors and recent graduates
Must be available to work a minimum of 30 hours a week
Excellent communication skills, both written and verbal and strong presentation skills
Strong understanding of social media and robust intellectual curiosity
Flexibility to work on a variety of projects
Previous internships in PR a plus
Must be proficient in the Microsoft Office suite
About Us
H&S is an integrated communications firm known for fresh thinking and flawless execution. We specialize in building brands in the lifestyle sector, including the spirits, technology, fashion, entertainment, hospitality and real estate industries. Our national footprint, which consists of offices in New York, Los Angeles and Miami, allows us to combine breadth with seamless continuity in order to achieve nationally focused, 360 communications campaigns.
As compelling storytellers, we deliver smart and strategic integrated campaigns that heighten consumer awareness across a multichannel spectrum, with earned media at the core. We believe in connecting brands – to contemporary culture, to tastemakers and decision-makers, to media, to other like-minded brands and ultimately, to the consumer.
H&S prides itself on its status as one of the only 'corptique' firms in the industry. As a boutique firm with an entrepreneurial spirit, H&S is able to provide its clients with personal attention and customized services. Additionally, as part of the Omnicom Group, the largest communications company in the world, H&S has access to a global network of sister companies, enabling us to meet even the most far-reaching client needs.