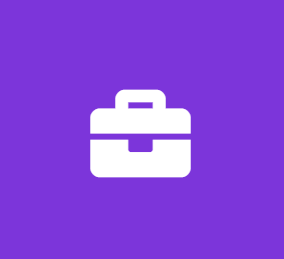 Support Engineer Intern
CyrusOne, LLC.
Customer Support Internship
CyrusOne is looking for Interns to join our talented team of business professionals this summer at our Wappingers Falls Data Center. Our Internship Program provides an invaluable hands-on experience for those who want to work alongside a team that values results, enjoyment (really – we love to work hard, play hard) and learning. Forget about coffee runs – our Interns learn the ins and outs of their area of specialization and enjoy representing the company in challenging enterprise-wide projects and meaningful assignments to gain the knowledge, experience and training you will need to determine if your career choice is the right fit for you.
We provide Interns with the opportunity to learn and develop new skills while gaining a deeper understanding of concepts through immersive application. Working closely with their advisor, Interns explore their career field of interest, acquire new skills, and develop transferrable skills.
Each Intern reports to a CyrusOne leader who provides hands-on training, oversight, and mentorship.
We are looking for well-rounded individuals who have demonstrated not only outstanding academic achievement, but aptitude for leadership, teamwork, analytical capabilities, excellent communication skills and sincere interest to pursue a career in their area of expertise.
Essential Functions:
Assist with current projects, deadlines, scheduling and priorities during the Internship
Complete an Intern rotation to understand the roles/positions of the department
Accomplish daily operations with the Managed Services Team
Participate in brainstorms and team collaborations
Research the web and publications for relevant news to share with the team
Assist with administrative tasks for all departments
Successfully complete each portion of training
Participate in supplemental development training.
Attend regular meetings with Advisor.
Attend and participate in Intern networking events and training sessions.
Support Engineering and/or Operations Team in the Data Center through assistance, coordination and distribution of information required to complete the project on time, within budget and to quality standard
Assist the Managed Services Team in the resolution of technical (engineering) issues in the field and provide the necessary guidance and support
Design portions of a project under supervision of an experienced professional
Assist with data collection, input, verification, and manipulation
Exceed the standards and expectations of customers
Assist on projects involving Systems and Network engineering
Support deployment of Server and Network infrastructure, project controls, procurement and document management
Utilize your knowledge of fundamental concepts, practices and procedures to complete your assigned tasks in a team environment
Experience/Skills:
Results oriented and self-motivated, excellent oral and written communication skills
Perform analysis and interpret results into actionable steps
Effective information gathering, presentation and cross functional skills
Strong organizational skills and hardworking attitude
A working understanding of standard IT concepts
Familiarity with Server and/or Networking devices
Length of Internship: The Internship will start on June 1st and wrap up August 7th. The length of the Internship will depend largely on college/university academic year calendars or graduation status.
Who's Eligible:
Information Systems or Computer Science, in Junior/Senior year of Undergraduate and/or Graduate student currently attending a college or university, preferred
Reliable transportation to our Wappingers Falls location
Secure your own temporary accommodations
Some travel may be required
Currently not enrolled in a summer course
Certifications:
As a CyrusOne Intern, you'll learn and be a part of:
Participating in brainstorms and team collaborations
Researching the web and publications for relevant news to share with the team
Assisting with administrative tasks for all departments
Successfully completing each portion of your training
Participating in supplemental development training
Meeting on a regular basis with their advisor
Attending Intern networking events and training sessions
You may be a fit if your strengths/experience/interests include being:
Highly organized and self-motivated
A great writer (creative & technical)
Willingness to take on a full range of tasks; ability to multi-task
Proactive and curious, and you love to learn
Into research and problem solving
Key Facts:
Application Deadline: February 29, 2019
Paid Internship: Yes- hourly rate, 40 hrs/week
Shift Type: First shift (8:00 AM to 5:00 PM), hours may vary based on position
Location: Wappingers Falls Data Center
155 Myers Corners Road
Wappingers Falls, New York 12590
At CyrusOne, we value diversity and the uniqueness of all people. We thrive in an inclusive environment, and we recruit, hire and promote without regard to race, gender, age, color, gender identity, gender expression, sexual orientation, ethnic or national origin, citizenship, religion, sexual preference, military or veteran status, marital status, family status, physical or mental disability – or any other legally protected categories as set forth in the applicable state, federal or local laws. This policy applies to all aspects of employment including training, compensation, benefits and all other privileges of employment.
CyrusOne is an equal opportunity employer. All qualified applicants will receive consideration for employment without regard to race, color, sex, sexual orientation, gender identity, religion, national origin, disability, veteran status, or other legally protected status.
CyrusOne provides reasonable accommodation for qualified individuals with disabilities in accordance with the Americans with Disabilities Act (ADA) and any other state or local laws. We will respond to requests for reasonable accommodations to assist you in applying for positions at CyrusOne, or to submit a resume. If you need to request an accommodation, please contact our Human Resources at 214.488.1365 (Option 7) or by email at [email protected] .