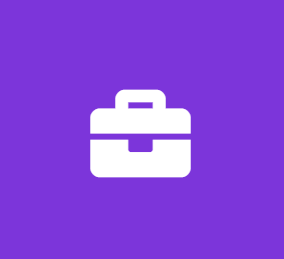 Rotational Marketing Intern (Spring 2020 Start)
Briggs and Stratton
Marketing Internship
Position Description
The rotational marketing internship has the potential to be a two-year program for students completing their sophomore year of college. Students will start in one area of marketing and then rotate to another area after one year. Interns participate in a variety of assignments including but not limited to: web updates, social media, sales support, development of presentation materials, composing correspondence to OEMs and sales representatives, marketing research, data analysis and trade show preparation. Students are given the opportunity to expand their basic knowledge in the areas of marketing, sales and product development. Interns interact with supervisors, project leaders, marketing and sales staff on a regular basis.
Job Responsibilities
Supports functional staff by participating in value-add project work and other department responsibilites.
Participate in a variety of assignments in functional areas.
Work cross-functionally with other departments as necessary to achieve individual and department goals.
Perform specific portions of assignments while working cohesively with higher-level staff.
Performs other duties as assigned.
Job Skills Requirements
Good working knowledge of computer software, Google and Microsoft products
Candidates should have a long-term interest in marketing function
Ability to multi-task and prioritize
Good written and oral communication skills
Possess poise and the ability to interact with people in a professional manner
Strong organizational skills
Demonstrates critical thinking, problem solving and analysis skills
Fluent in English and primary language used in area of responsibility and/or location
Education
Associates Degree
Bachelor's Degree in Related field
Experience Requirements
Must be enrolled as a full-time student in an accredited college or university studying toward a Bachelors/Associates degree in specified function
Must complete the sophomore year in the major program of study prior to beginning a co-op
This is an entry-level position therefore previous experience is not required
Hands-on work experience in specified function is helpful
Physical & Environmental Requirements

Briggs & Stratton Corporation, headquartered in Milwaukee, Wisconsin, is the world's largest producer of gasoline engines for outdoor power equipment. Its wholly owned subsidiaries include North America's number one marketer of pressure washers, and it is a leading designer, manufacturer and marketer of power generation, lawn and garden, turf care and job site products through its Briggs & Stratton®, Simplicity®, Snapper®, Snapper Pro® Ferris®, PowerBoss®, Allmand™, Billy Goat®, Murray®, Branco® and Victa® brands. Briggs & Stratton products are designed, manufactured, marketed and serviced in over 100 countries on six continents.
Briggs & Stratton Corporation is committed to a policy of equal employment opportunity. The Company conducts all employment practices without regard to race, sex, color, religion, national origin, age, disability, protected veteran's status, pregnancy, genetic information, sexual orientation or any other basis prohibited by law. Briggs & Stratton also undertakes affirmative action to assure equal employment opportunity for minorities and women, for persons with disabilities, and for protected veterans.