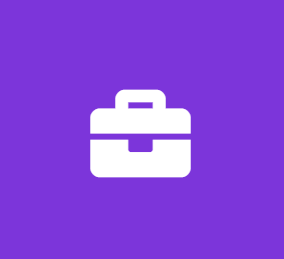 Junior SOC Analyst_Student Assistant
University of South Florida
Customer Support Full Time
At the University of South Florida, approximately 66% of the available jobs for undergraduate students on campus are funded by USF departments. Additionally, there are another 17% funded by our on-campus affiliates such as the USF Bookstore (Barnes & Noble), USF Dining (Aramark), USF Telefund (RuffaloCody), etc. All currently enrolled students who are eligible to work in the United States are eligible to apply for postings in this job family. International Students may be eligible to apply depending upon their status. International Students are encouraged to visit the International Services offices to receive guidance prior to conducting an on-campus job search. The International Services' website information on student employment is located here: http://global.usf.edu/is/cur-onCampus.php . On average, there are approximately fifteen applicants for every job. Students are encouraged to visit the Career Center for assistance with their job search in order to ensure they are as competitive as possible. To contact the Career Center, go to http://www.usf.edu/career-services or call 813-974-2171.

Department: Florida Center for Cybersecurity: Cyber Florida
Salary Plan: Temporary
Hourly Wage: $12-15/hour, depending on experience
Average Number of Hours per Week : Up to 20
Schedule: Monday - Friday, F lexible around class schedule within business hours of 8:00 AM. – 5:00 PM.

Job Description Overview:
Working with Cyber Florida to work in the Security Operations Center Apprenticeship Program. The Jr. SOC Analyst will work with security tools such as a SIEM, DLP, IDP, threat reports and other security tools to identify incidents and threats. The analyst will complete incident reports, produce threat reports, and handle issues according to established procedures and guidelines.

REQUIRED DOCUMENTS: (Please attach all documents as one single file)
Resume
Statement of Interest for work in a Security Operations Center (approximately 2 paragraphs).
Create a brief report on a current cybersecurity threat (approximately 2 paragraphs).

Duties and Responsibilities may include:
Performs routine security tasks in support of the systems for the Security Operations Center.
Review security tools and create status reports according to schedule and need.
Create documentation on processes, troubleshooting techniques and specific problem resolution for use by fellow co-workers and administrators.
Analyze and investigate security data from a range of security tools and resources.
Research trends and current precautions for cybersecurity vulnerabilities, exploits, and other potential threats.
Conduct and provide incident response support when required.
Research threats and monitor feeds to produce cyber threat intelligence reports.
Keep up to date with cybersecurity software and hardware tools and resources.
Communicate effectively with clients while thoroughly documenting conversations, exchanges, or sessions into ticketing systems.
Performs other information technology duties as required to support the work of the unit.

QUALIFICATIONS (Education & Experience)
Minimum Qualifications:
Current student at the University of South Florida.
Preferred Qualifications:
Customer service experience is preferred.
Current or prior education in cybersecurity, computer science, or related degree.
Special Skills :
Strong interest in cybersecurity and technology.
Experience or a basic level of understanding of cybersecurity exercises, training, or procedures.
Student must exhibit excellent communication skills, be punctual, detail oriented and demonstrate initiative and a willingness to learn and help. Must be responsible, reliable and dependable.
Must handle confidential information in a professional and ethical manner and abide by all applicable legal requirements.
Standard Learning Objectives:
As a result of this position, student will be able to:
Demonstrate basic employability skills such as: timeliness to work, appropriate dress, interpersonal communication, and time management
Receive and solicit feedback from supervisor and effectively apply feedback on the job
Assess workplace and demonstrate how personal talents, skills, and knowledge fit into the employer's goals, mission, and vision
Demonstrate appropriate skills considered valuable in cybersecurity fields
Communicate transferable and functional skills to prospective employers

NOTE: If chosen for this position, a background check and signing a nondisclosure agreement is required. Failure to complete the document or requirement will be taken as a refusal of any job offer.

Info for Applicants (STU Only)

This position is subject to a Level 1 criminal background check.
Job Opening Number : 23649
Posting Date : 11/15/2019
Posting End Date : 11/22/2019

Click on the Apply Now button. When applying to an opening you will have the opportunity to upload ONLY one Word or PDF document that includes all required application materials.
Apply online by completing the required information and attaching your document. Please include your experience as it relates to the qualifications stated above.
Click here for additional tutorial information.

Equal Empl Opp (STU Only)

USF is an equal opportunity, equal access academic institution that embraces diversity in the workplace.

Campus map and location overview: USF - Tampa Campus

The University of South Florida System is a high-impact, global research system dedicated to student success. The USF System includes three institutions: USF; USF St. Petersburg; and USF Sarasota-Manatee. The institutions are separately accredited by the Commission on Colleges of the Southern Association of Colleges and Schools. All institutions have distinct missions and their own detailed strategic plans. Serving over 48,000 students, the USF System has an annual budget of $1.6 billion and an annual economic impact of $4.4 billion. USF is a member of the American Athletic Conference.