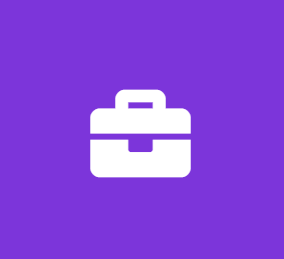 Corporate Legal Intern
Denny's
Legal Internship
WHO WE ARE
Denny's is America's diner. This is where guests have come for over 60 years now to sit back, relax and enjoy delicious, hearty meals 24/7, every day of the year. From breakfast anytime to satisfying lunches and dinners, if you're in the mood for it, chances are we're serving it, because we love to feed people!
DENNY'S INTERNSHIP PROGRAM - LET US FEED YOUR CAREER!
A Denny's internship offers hands-on experience and career and development opportunities. Our summer program is a 12-week, 40-hour, competitively paid position located at Denny's Corporate headquarters in Spartanburg, SC, one hour from Charlotte, and just over two hours from North Atlanta. Our Corporate Headquarters houses approximately 300 team members, and boasts a state of the art culinary center including replica cooking lines and service station set-ups to enable testing of new products and equipment.
LEGAL DEPARTMENT INTERNSHIP - WHAT YOU'LL DO
Denny's Legal team is looking for the superstars of the future. This is a great opportunity for someone interested in working in-house legal for a corporation. Denny's has a relatively small legal department consisting of four attorneys and seven paralegals. Our legal department handles everything that a 1,700 restaurant (owned and franchised) company needs - from sexual discrimination cases to multi-million dollar business deals, and everything in between. Our interns work in many areas of the law and receive broad exposure to what it means to work in-house, including performing real, substantive legal work and participating in business negotiations.
Some of the projects our prior legal interns have worked on:
Large international transactions
Contract negotiations for partnerships with upcoming movies
Establishing a formal FCPA Compliance Program
Rewriting our Social Media Policy
Drafting a training program for thousands of employees
Employment law research and recommendations
Handling litigation
Preparing legal presentations for Denny's Board of Directors
REQUIRED EDUCATION & EXPERIENCE - WHAT YOU'LL BRING TO THE TABLE
Current 2L student
Job Types: Full-time, Temporary
Experience:
Current 2L Student: 2 years (Preferred)
Work Location: