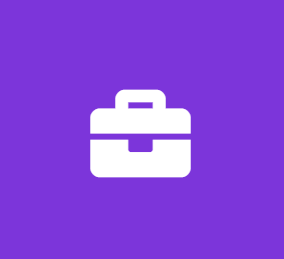 IT Desktop Support Intern
SERCO INC.
Customer Support Internship
Position Description
Intern Program Overview
Serco's Training and Experience Program (STEP) is designed to provide college students an internship opportunity to gain meaningful, hands-on work experience in a professional environment. STEP emphasizes developing the next generation's workforce. Our goal is to build a roadmap that leads you to a long, rewarding and challenging career with Serco. We will work with you to determine your desired career path and the correct steps to get you to your goals.
Outside of gaining hands-on experience, you will attend training sessions taught by skilled leaders in our company. These training sessions range from finance, personality in the workplace, presentation skills, resume building, and more. In addition, Serco emphasizes being environmentally friendly and making a positive difference in the community. We challenge our interns to develop and execute on at least one group initiative that will benefit the office and/or local community. Projects in the past have included a park cleanup and a recycling drive.
This internship spans over 12 weeks—11 weeks worked with 1 week off for Fourth of July and half days on Fridays. You will work with your mentor to identify the best times for you to come in and leave work. You will work no more than an average of 36 hours a week.
Job Description
As the IT Desktop Support Intern, you will primarily be supporting tasks associated with Serco's major Windows 10 Deployment project, learning how to conduct enterprise wide secure image management and deployment. This opportunity will expose you to the Corporate IT Desktop Support team, which is an entry level position for those who wish to pursue a career in enterprise IT management and support. In this role, you will be exposed to general corporate enterprise IT processes and procedures, as well as enterprise IT tool sets that are used to configure, deploy, maintain and track end user devices across the enterprise. You will also be able to interact with the Serco end user community as they provide general end user IT support functions.
These interns will be working closely with our existing Corporate IT Desktop support team and will have an opportunity to interact with our Corporate IT Server/Storage and Network Operations teams. They will also could interact with our Serco employee user base as they support the Windows 10 deployment and overall end user desktop support.
Roles and Responsibilities
Assist with the Laptop/Desktop imaging, hardening, and provisioning process
Perform basic IT troubleshooting and problem resolution
Perform basic Laptop/Desktop inventory management tasks
Interact with the Corp IT Microsoft SCCM automated endpoint management team
Provision Symantec End Point Protection management onto end user devices
Provision Multi-factor authentication and PKI Smartcard technology on endpoint devices
Perform general end user IT support
Qualifications
Qualifications
Pursuing a Bachelor's degree or 4-year degree at an accredited university, or projected Spring 2020 graduate
Ideal candidates will be rising juniors, rising seniors or Spring 2020 graduates
Pursuing a degree in Computer Science, Cyber Security and Computer Information Systems or related field
Effective communication and interpersonal skills
General understanding of IT hardware and operating systems
General IT Troubleshooting skills
Demonstrated experience working collaboratively on teams
Self-motivated with an ability to work towards prescribed timelines/deadlines
#STEPIT
Company Overview
Serco Inc. (Serco) is the Americas division of Serco Group, plc. Serco serves every branch of the U.S. Military, numerous U.S. Federal Civilian Agencies, the Intelligence Community, the Government of Canada, State and Local Governments, and Commercial Clients. We help our clients deliver vital services more efficiently, while increasing the satisfaction of their end customers. Headquartered in Herndon, Virginia, Serco has approximately 6,000 employees with an annual revenue of $1 billion and is part of a $4 billion global business that helps transform government and public services around the world. At Serco, our employees are our most valuable asset, and our success directly relates to our employees. At Serco, we listen, respect and support our employees and through continuous training, development and information-sharing, we advance talent internally, enhancing career growth and progression which enables not only our employees to excel but enables our customers to excel as well. It is not just a job at Serco; at Serco, we offer career opportunities. We invite you to become part of our dynamic team. Serco''s people share a passion for delivering ethical service, innovation, and a commitment to results. We trust our people to deliver. Serco is an equal opportunity employer committed to diversifying its workforce (Race/ Color/ Sex/ Sexual Orientation/ Gender Identity/ Religion/ National Origin/ Disability/ Vets).