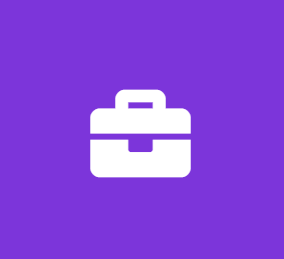 Regional IT Support Intern - Summer 2020
Gypsum Management and Supply, Inc.
Customer Support Internship
GMS is the leading North American distributor of gypsum wallboard, acoustical ceiling products and other specialty building materials. Founded in 1971, GMS now operates a network of more than 250 distribution centers nationwide. For more information about GMS, visit www.gms.com or any one of our subsidiary company websites.
Duties & Responsibilities:
Install, configure, deploy, maintain and troubleshoot desktop and laptop computer systems, Switches, ISRs, Access Points and other Networking equipment.
Perform routine ticket management and escalations to drive problems to final resolution.
Quickly develop a comprehensive understanding of the applications and infrastructure within the environment and how they impact employees, customers and the business.
Ability to coordinate across teams, working closely with peers to ensure the appropriate focus and sense of urgency is applied to all.
Accurately troubleshoot, reproduce and document issues and other pertinent information in Incident or Problem.
Assists in other areas of the department and company when needed
Requirements:
Basic Qualifications:
Pursuing a bachelor's degree in Computer Science or related field
Must be comfortable working outdoors and at extreme heights
Strong interpersonal skills, with the ability to work with many levels of management
Good oral and written communications skills
Strong teaming skills and self-motivated
Other Competencies:
Ability to self-manage, show initiative and meet deadlines
Detail oriented and excellent organizational skills
Ability to handle multiple projects and deadlines
Strong analytical and problem-solving skills, with a bias towards simple solutions
Physical Demands:
Must be able to remain in stationary position 70%
Frequently, will move about inside the office to access files, office machinery, etc.
Must be able to operate basic office machinery
Must be able to communicate with team and management and be able to exchange accurate information in these situations.
Occasionally working in an office environment
Must be able to travel occasionally
Mental Demands:
Must be able to problem solve and prioritize tasks
Must be able to manage stress depending on tasks
Must be able to multitask
Must be able to receive and analyze technical information
Must be able to quickly communicate solutions if problems occur
Must be able to demonstrate a high degree of sound judgement
Launch your career with a national building materials distributor and discover opportunities for growth and advancement. Our people have the independence and authority to make a difference. We invest in relationships, and every person is important. Our highest priority is serving others. We passionately pursue a safe work environment along with a relentless focus on operational excellence. We believe you can never go wrong doing the right thing.