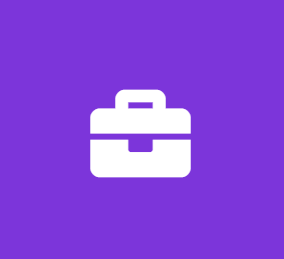 Summer Intern Engineering Test
Seagate Technology
Quality Assurance Internship
About the Team:
The Edge Storage Reference Architecture Lab team supports the overall product and technology strategy for Seagate's Edge Storage market. Our team is responsible for underpinning and validating the long term (4-5 year) product and technology roadmap for that sector and enables the marketing team with performance tests, reference architectures and product solutions for problems our customers have today.
We also help fuel the creative side of our engineering team and empower them to generate valuable Seagate IP during their development process.
About the role / A Day in the Life:
You will work closely with architecture and senior engineering leads to assist with the deployment of advanced hardware platforms, leveraging open source software defined storage to deliver tested, verified and optimized best practices with the goal of realizing the maximum potential of the underlying hardware.

You will gain insight and understanding of the hardware behind storage and network technologies, their topologies, and how to instrument performance metrics to generate industry guiding white papers.

You will contribute to modeling techniques for data reliability and resilience of distributed systems.

You will leverage state-of-the-art DevOps tool chains and best practices to bring automation to provisioning, configuration, with a special focus on test automation.

Without the proper analysis, modeling and data integrity tools, our solutions may not be competitive in the market, which could have significant downsides to our division. Seagate is constantly evolving our HDD and SSD technologies and capabilities, which also carry significant challenges to our Systems solution and our ability to optimize our codebase to better manage and take full advantage of these advanced storage devices.

The Seagate Longmont facility offers a unique opportunity to interact and collaborate with various storage technology leaders from various engineering disciplines, which will enrich your experience and help fuel your future career no matter what industry you decide to pursue in the future.
About you: Your experience includes:
A demonstrated enthusiasm to explore and master new technologies, a passionate drive to contribute to the next paradigm shift in global IT.

A demonstrated ability to leverage scripted automation to do more, faster and deterministically.

A demonstrated ability and commitment to exercise SCM best practices and documenting your work so that others can follow and extend it. Ideally you will have code contributions in a public repository such as Github.

Proficiency in Python or "GO", and a demonstrated comprehension of other programming languages.

Pursuing a Bachelor's degree in Electrical & Computer Engineering, Computer Science or a related area must be returning to school in Fall of 2020.
You might also have:
Basic architectural understanding of how AI infrastructure architectures function in general.
Field experience through advanced senior projects or industry internships is also extremely valuable.
About our Location: Longmont, CO
Our Longmont product-design campus is nestled against the foothills with exceptional views of the Rocky Mountains. Here at work, you can grab breakfast and lunch in the on-site cafeteria or get an afternoon espresso, prepared by a professional barista. Our 1,500+ employees enjoy an active on-site experience from sporting activities (get in a few laps at lunch on our 1-mile walking path around campus, play ping-pong or volleyball, or stop in our 24- hour fitness center for a group or individual workout) to community service and many employee resource groups including Pride!, Women's Leadership Network and a Young Professionals Network.
Interns typically work Monday through Friday 8am to 5pm. The hours are subject to change with or without notice at the sole discretion of Seagate.
#internship
Job Family: Operations Support