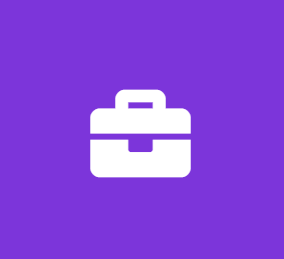 Sales Analytics Summer Internship
Lincoln Financial
Marketing Internship
Requisition #62121

About The Company

Led by over 10,000 employees – including you – Lincoln Financial Group provides advice and solutions that help empower people to take charge of their financial lives with confidence and optimism. Today, more than 17 million customers trust our retirement, insurance and wealth protection expertise to help address their lifestyle, savings and income goals, as well as to guard against long-term care expenses.
Lincoln Financial Group's Corporate Internship Program is an exciting opportunity where careers are launched and talent is discovered. During this 11 week summer program, you will have the opportunity to:
Add value to the organization through meaningful work
Participate in a variety of developmental experiences
Gain exposure to senior executives and build a valuable network of peers, managers, and leaders across the company
Acquire knowledge of key businesses through enterprise-wide exposure
Receive ongoing coaching and mentoring


Positions are available in multiple business areas:
Finance
Risk Management
Information Technology
Operations
Customer Service
Claims
Digital
Human Resources
Marketing & Communications
Sales & Relationship Management


Positions will be located in one of our key city locations or in field offices nationwide. Key city locations include: Radnor, PA; Philadelphia, PA; Dover, NH; Boston, MA; Hartford, CT; Atlanta, GA; Omaha, NE; Fort Wayne, IN; Concord, NH; Phoeniz, AZ; Charlotte, NC and Greensboro, NC.
As a program participant you will earn a competitive salary as you gain valuable work experience. Relocation assistance may be available based on internship assignment.
Upon program completion, we work closely with managers and former interns to identify potential future employment opportunities at Lincoln Financial Group that align with business needs and interns' personal career aspirations.
What we look for in candidates:
College sophomore or junior
A minimum GPA of 3.0
Demonstrated leadership potential
Self-motivated and results-oriented
Exceptional communication skills
Effective networking skills
Demonstrated critical thinking and problem-solving skills
Ability to deal with change and ambiguity in a fast-paced environment
Must be willing to relocate for summer program
Authorization to work in the United States without sponsorship



This position may be subject to Lincoln's Political Contribution Policy. An offer of employment may be contingent upon disclosing to Lincoln the details of certain political contributions. Lincoln may decline to extend an offer or terminate employment for this role if it determines political contributions made could have an adverse impact on Lincoln's current or future business interests, misrepresentations were made, or for failure to fully disclose applicable political contributions and or fundraising activities.
Any unsolicited resumes/candidate profiles submitted through our web site or to personal e-mail accounts of employees of Lincoln Financial Group are considered property of Lincoln Financial Group and are not subject to payment of agency fees.
Lincoln Financial Group ("LFG") is an Equal Opportunity employer and, as such, is committed in policy and practice to recruit, hire, compensate, train and promote, in all job classifications, without regard to race, color, religion, sex (including pregnancy), age, national origin, disability, sexual orientation, gender identity and expression, veterans status, or genetic information. Applicants are evaluated on the basis of job qualifications. If you are a person with a disability that impedes your ability to express your interest for a position through our online application process, or require TTY/TDD assistance, contact us by calling 260-455-2558.

Nearest Major Market: Philadelphia
Job Segment: Entry Level Sales, Data Analyst, Analytics, Claims, Sales, Data, Management, Insurance