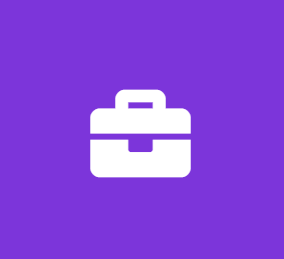 Junior Java Developer
Alesig Consulting LLC
Software Engineer Full Time
POSITION DESCRIPTION:
At this level, initial assignments are designed to expand practical experience in applying systems analysis techniques and procedures. This position provides several phases of the required systems analysis where the nature of the system is predetermined, uses established fact-finding approaches, knowledge of pertinent work processes and procedures, and familiarity with related computer programming practices, system software, and computer equipment.
This position carries out fact finding and analyses as assigned, (usually of a single activity or a routine problem); applies established procedures where the nature of the system, feasibility, computer equipment and programming language have already been decided; may assist a higher level systems analyst by preparing the detailed specifications required by computer programmers from information developed by the higher level analyst, and may research routine user problems and solve them by modifying the existing system when the solutions follow clear precedents. When cost and deadline estimates are required, results receive closer review.
The supervisor defines objectives, priorities, and deadlines. Individuals work independently; adapt guides to specific situations; resolve problems and deviations. Duties include:
Design, develop, enhance, debug, and implement PHP and Java Web sites in a Windows environment.
Research, test, build, and coordinate the conversion and/or integration of new sites based on client requirements
Work with the Application Development Team to support Application design, development, planning, installation, configuration, monitoring and maintenance of the Applications using existing web development skills and experience
Work closely with internal stakeholders and customers to complete projects
Resolve problems with software and responds to suggestions for improvements and enhancements
May handle service desk tickets related to site maintenance
Participate in development of software user manuals
BASIC QUALIFICATIONS:
Demonstrated ADP experience to include expertise in 5 of the following 7 phases of system life cycle design and development: Initiation Phase, Definition Phase, Design Phase, Programming Phase, Test Phase Implementation Phase, and Maintenance Phase.
Demonstrated experience in interpreting user defined requirements.
Recent demonstrated experience in structured analysis and design techniques, with documented evidence of top down approach to analysis to include use of data flow diagrams to illustrate visually a logical system model.
Exposure to an Integrated Development Environment (IDE) for application development and variety of Web browsers.
Demonstrated experience developing Web applications using HTML, JavaScript, Perl/PHP, etc.
Demonstrated experience writing scripts in C/Bourne/Korn shell scripting language.
Capable of generating finished documentation using word processing software.
Oral and written communications skills with the ability to develop and present comprehensive technical presentations.DESIRED SKILLS:
Experience in developing database applications using Java and RDBMS such as Informix, DB2, Oracle, or Sybase.
Experience in top-down structured programming using UNIX and JAVA.
Working knowledge in the use JAD/RAD techniques to prototype applications.
Working knowledge of Software Engineering Institute's (SEI) Capability Maturity Model Integration (CMMI) or International Organization for Standardization (ISO) ISO 9001:2008 documentation and life-cycle policies.
EDUCATIONAL REQUIREMENTS:
Bachelor's (BS) degree in a quantitative field such as science, computer science, engineering, math, finance/accounting, or economics/econometrics.
Job Types: Full-time, Contract
Experience:
relevant: 1 year (Preferred)
Education:
Work authorization:
Application Question:
What are your salary expectations for this position?
Work Location:
Benefits:
Health insurance
Dental insurance
Vision insurance
Paid time off