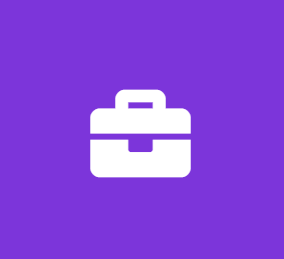 Paid Business, Leadership & Technology Internship
i.c.stars|* Milwaukee
Business Internship
Apply for i.c.stars |* Milwaukee workforce training program to gain the skills you need to launch a career in technology and be a force for positive change.
Are you able to figure out creative solutions to problems? Do you think outside the box? Is the next successful business venture locked in your brain?
Whether or not you have a background in technology, the i.c.stars training program can help transform your career. Our training covers the technical skills needed for entry-level technology jobs and professional tools that leaders look for in rising talent.
We Find Talent
Be part of our intense 16 week PAID INTERNSHIP. We look for individuals who have overcome serious adversity and have developed the highest levels of resilience, a passion for technology, problem-solving aptitude, and motivation to help others.
We Train Talent
Our training is comprehensive and intensive, with 300 learning objectives spread over three projects. In addition, each intern receives career readiness training, job shadowing opportunities with established professionals, and career planning sessions with our expert staff. The program includes 1,000 hours of hands-on practical business & IT experience based on current market trends in IT and development.
We Put Talent to Work
Our mission doesn't end with training. Instead, our aim is for each intern that completes the program to be gainfully employed and at the start of a long and successful career.
Once you complete the program, our staff will work with you as you seek to begin your career in business or technology, coaching you along the way, and making connections where possible with our network of business leaders.
Ready to be the change you want to see?
Requirements:
-High school diploma or GED required
-A needs-based program, geared toward people with partial or no college
-Six months of work experience needed
-NO Technology experience needed
-Minimal to no college preferred
-Availability 8:00 a.m. - 8:00 p.m. Monday through Friday for 16 weeks
We are hiring for our 5th Cycle which begins --- > January 13th, 2020!
6 steps to complete to be accepted, do not delay, 20 seats in each cycle.
Job Types: Full-time, Internship
Salary: $150.00 /week
Experience:
relevant: 1 year (Preferred)
Education:
High school or equivalent (Preferred)
Work Location:
Internship Compensation:
Schedule:
12 hour shift
Monday to Friday