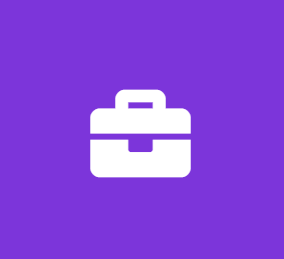 Global Marketing Intern
Valmont Industries
Marketing Internship
One Valmont Plaza Omaha Nebraska 68154-5215
Why Valmont


Welcome to Valmont, where a world of opportunity awaits. When you join our team, you become part of a passionate group dedicated to changing lives and conserving resources around the globe. We want problem solvers who roll up their sleeves to foster progress and innovation for all people. At Valmont, we provide infrastructure, irrigation, tubing and coatings to the world. We strengthen cities. We nourish croplands. We design, manufacture and coat. Our products and services make a difference. Join us, and BUILD YOUR WORLD.
A Brief Summary of This Position:
Valmont is looking for a dynamic Global Marketing Intern. The intern will work directly with the Global Marketing Department. The Global Marketing Intern will assist with social media, website, website analytics, and perform other miscellaneous duties. This internship position is perfect for someone who is looking to work in a fast-paced environment and wanting to learn more about the marketing industry. The intern will not only learn about what it takes to make a digital program successful, but also will have the opportunity to see it from start to finish. This position is approximately 20 per week during the school year and 40 hours a week during the summer internship program depending on applicant's availability, and based out of the corporate headquarters in Omaha, NE.
Valmont's internship program mission is to provide a hands-on learning experience through project work, leadership development, job shadowing and interaction with senior leadership.
Essential Functions
Schedule content across social channels
Monitor comments, draft responses
Assist copywriter with content creation
Compile reporting and analysis of social platforms
Assist with social media strategy and maintain editorial calendar for assigned divisions
Recommend strategies to increase participation
Update webpages with content
Perform website audits
Website Analytics
Flag articles/ads online and in print
Participate in brainstorming sessions
Assist with company meetings and events
Digital marketing testing and QA
Project Management
Required Qualifications of Every Candidate (Education, Experience, Knowledge, Skills and Abilities):
Junior or Senior pursuing a degree in Marketing, Business Administration, Journalism, Web Development or related field. Or MBA student.
Knowledge of digital advertising
Excellent writing and editing skills
Detail oriented with excellent organizational skills
Working knowledge, passion and curiosity for social media (Facebook, Twitter, LinkedIn, YouTube)
High interest in understanding social/digital/technology trends
Work both independently and in a collaborative team environment
Strong written and oral communication skills
Highly motivated individual with a desire to tackle challenging opportunities
Strong time-management skills with the ability to meet deadlines
Articulate, strong interpersonal skills, team oriented and personable
Professional attitude
Self-starter
Proficient in Microsoft Office – Word, Excel, PowerPoint and Outlook
A minimum 3.0 GPA
Highly Qualified Candidates Will Also Possess These Qualifications
Computer skills: Word, PowerPoint, Photoshop
Interest in international marketing
Manufacturing experience is preferred, but not required
Benefits:
Great opportunity to gain career related course work experience from an industry leader
Paid Internship – Valmont values you
Potential development into a regular full-time position
Flexible full-time day shift hours during the summer
A thriving culture in a growing business
Interactive group activities with intern peers
Working Environment and Physical Efforts:
Work is typically performed in an office setting. The incumbent is regularly required to sit for extended periods of time, as well as talk and listen on the phone and in personal conversations or meetings. Environment is fast paced and demanding most of the time. No travel requirements for this position. The employee frequently is required to use hands to finger, handle, or feel and reach with hands and arms while working in the office with various files and forms and while working on the computer. The employee is occasionally required to move about the office. Incumbent must utilize proper ergonomic safeguards such as monitor height and positions, keyboard location and height and proper wrists rests. The employee must occasionally lift and/or move up to 15 pounds in working with large files, binders, and computer equipment. Specific vision abilities required by this job include close vision, distance vision, peripheral vision, and depth perception.
Valmont does not discriminate against any employee or applicant in employment opportunities or practices on the basis of race, color, religion, sex, sexual orientation, gender identity, national origin, age, genetic information, veteran status, disability or any other characteristic protected by law. Reasonable accommodation may be made to enable individuals with disabilities to perform the essential functions.
If you have a disability and require any assistance in filling out the application for employment email EEOComplian[email protected]