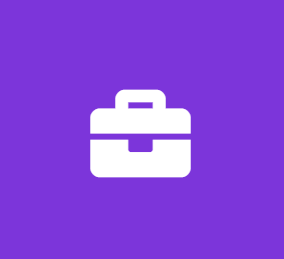 Pathways Internship - Student Trainee (Human Resources)
US National Aeronautics and Space Administration
Business Internship
Duties

Summary

The NASA Office of Inspector General (OIG) conducts audits, reviews, and investigations of NASA programs and operations to prevent and detect fraud, waste, abuse, and mismanagement and to assist NASA management in promoting economy, efficiency, and effectiveness.

This position is apart of the Pathways Intern Program which provides students with the opportunity to explore NASA OIG careers and gain meaningful developmental work experience.


Responsibilities

This position is part of the NASA's OIG Pathways Intern Employment Program (IEP) which is a formal training program.
Participants completes assigned duties, tasks, readings, and developmental activities specified in the Program.
The participant will be performing increasingly advanced developmental Human Resources business type administrative work.
Assignments are varied in nature in broad program areas such as employee engagement, employee development and organizational development.
The individual may also be assigned tasks supporting several areas in HR such as staffing, classification, training, workforce planning, performance management, organization development, etc.

Travel Required

Not required - Travel outside the local commuting area is not required.

Job family (Series)

0299 Human Resources Management Student Trainee

Requirements

Requirements

Conditions of Employment

You must be a U. S. citizen or national
Enrolled/accepted in an accredited educational institution
Pursuing a degree
Maintain enrollment at least half time as defined by the institution
Have and maintain a cumulative GPA of at least 2.9 on a 4.0 scale

Qualifications

GS-6: Enrolled in a certificate or bachelor's degree program and have completed 90 or more semester hours or 135 or more quarter hours of undergraduate education.

GS-7: Accepted into a master's or juris doctor program OR in the first year of a master's or juris doctor program.



Education

Basic Education Requirement: You must be accepted for enrollment or are currently enrolled pursuing a bachelor's degree from an accredited educational institution.

The following major(s) are preferred: Business Administration, Business Management, Human Resources Management, Industrial and Organizational Psychology or Organizational Development.

U.S. EDUCATION: Institutions located within the United States that have attained accreditation are listed on the U.S. Department of Education's website. To verify your institution's accreditation, please access this
website: http://ope.ed.gov/accreditation/search.aspx

A complete listing of all institutions, including those located outside of U.S. territories, may be found in Accredited Institutions of Post-Secondary Education, a handbook published annually by the American Council on Education (ACE).

FOREIGN EDUCATION: If you are using education completed in foreign colleges or universities to meet the qualification requirements, you must show that the education credentials have been evaluated by a private organization that specializes in interpretation of foreign education programs and such education has been deemed equivalent to that gained in an accredited U.S. education program; or full credit has been given for the courses at a U.S. accredited college or university. For further information, visit:
https://www2.ed.gov/about/offices/list/ous/international/usnei/us/edlite-visitus-forrecog.html



Additional information

Interns may be promoted to higher grades based on the amount of education completed and acceptable performance. However, promotions are not guaranteed.

You will be expected to comply with Center Pathway policies located at NASA OIG.

You will serve a trial period for the duration of the Intern appointment.

Interns may be considered for conversion to a term or permanent appointment within 120 days of completing degree requirements provided they:

Successfully completed an academic course of study with a grade point average (GPA) of at least 2.9 (on a 4.0 scale);
Complete a minimum of 640 hours of work experience before completing degree requirements;
Meet the qualification requirements for the position to which they are converted; and
Maintain acceptable performance.

Eligibility for conversion does not guarantee that NASA will offer conversion.

At NASA, term appointments last from one to six years. If an Intern is converted to a term appointment, they may later be converted to a permanent appointment without competing.

How You Will Be Evaluated

You will be evaluated for this job based on how well you meet the qualifications above.

We will review your resume and your answers to NASA-specific questions to ensure that you meet eligibility requirements and minimum qualifications. Your answers to the NASA-specific questions supplement your resume. Please be sure that your answers and your resume are accurate, as NASA is not authorized to alter them. If the information in your resume differs from your answers to the questions, we will use your answers to the questions to determine your eligibility and/or qualifications for this position.

If you meet the eligibility requirements and minimum qualifications, you will be further evaluated based on the preferred majors listed under 'Education.'

Veterans' preference applies in the hiring process. In order to receive preference in hiring, you must clearly identify your claim for veterans' preference when you apply. Veteran's preference will only be granted based on what is supported by the documentation you provide. For more information about Veterans' Preference, please visit this link.


Background checks and security clearance

Security clearance

Not Required

Required Documents

Required Documents

NASA's application process has been specifically developed to ensure that we only ask you for the information we absolutely need to evaluate your qualifications and eligibility. In order to apply for this position, you only need to submit your resume and answer a short series of NASA-specific questions. No additional documentation is accepted at the time of application. Nothing further is required until requested by the human resources office. At that point, we may ask you to submit documentation to support statements made in your resume and your answers to the NASA-specific questions. For example, we will ask you to provide academic transcripts. If you are claiming veterans' preference, we will ask you to submit proof of veterans' preference (DD214, and, if claiming 10-point preference, SF-15 plus the proof required by that form). If you fail to provide the requested documents within the stated time period, we may withdraw the job offer and/or remove you from further consideration.

If you are relying on your education to meet qualification requirements:

Education must be accredited by an accrediting institution recognized by the U.S. Department of Education in order for it to be credited towards qualifications. Therefore, provide only the attendance and/or degrees from schools accredited by accrediting institutions recognized by the U.S. Department of Education.

Failure to provide all of the required information as stated in this vacancy announcement may result in an ineligible rating or may affect the overall rating.

Benefits

Benefits

A career with the U.S. Government provides employees with a comprehensive benefits package. As a federal employee, you and your family will have access to a range of benefits that are designed to make your federal career very rewarding. Learn more about federal benefits.

Review our benefits

Eligibility for benefits depends on the type of position you hold and whether your position is full-time, part-time, or intermittent. Contact the hiring agency for more information on the specific benefits offered.