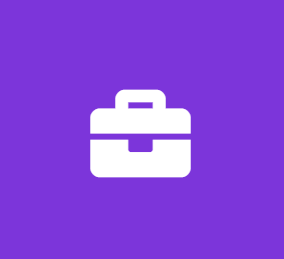 Junior Account Executive / El Segundo, CA
Popular Marketing
Finance Full Time
Popular Marketing is looking for a Junior Account Executive to work full time in our El Segundo, CA office. They will be responsible for managing existing relationships with advertisers as part of our online performance marketing operations. As the right candidate learns the business, the job will grow into new client prospecting and acquisition and eventually to a full time business development and sales executive.
This position reports directly to the Director of Business Development and will work closely with many cross-functional team members on all aspects of the marketing operations. No prior experience necessary but a strong understanding of online technologies and an extremely aggressive work ethic is imperative. This is a great opportunity for a go-getter to learn and grow quickly in an exciting and lucrative industry.
What you'll be doing:
Manage day to day operations with existing advertisers, including:

Communicating with clients regularly to get and provide feedback on campaign performance.
Work with marketing team on campaign caps, price adjustments, start and stop notices received from clients.
Optimizing marketing creatives between internal media team and the clients.
Generate and disseminate applicable reports.
Work closely with marketing team to relay client feedback and campaign optimization.

Build strong relationships with new and existing clients and agencies.
Prospect for new clients using online tools, website forums and reviewing ads on websites.
Reach out to potential new clients via Linked In, follow up calls, track down website owners.
Analyze statistics on a daily basis and maximize revenue, indentify opportunities, optimize campaigns and troubleshoot issues.
Staying current with best practices, strategies, and industry standards in online marketing to proactively assist with compliance.
Coming to work every day with a smile because Popular Marketing is a great place to work and we all love what we do!
Requirements:
Bachelors Degree in Marketing, Communications, Statistics or Computer Science (or prior account management or sales experience).
Exceptional written and verbal communication skills.
Ability to cultivate and maintain relationships with clients through phone, email and Skype conversations.
Strong ability in math and statistics.
Be responsive, professional and courteous.
Working ability in Microsoft Excel.
Familiarity with web technologies including email, reporting tools, display advertising, social media and mobile web and apps.
Ability to quickly learn and adapt to technical systems and in-house reporting tools.