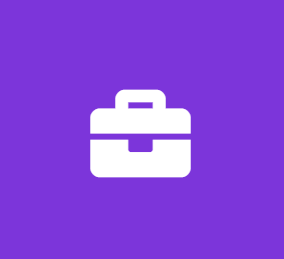 Software Developer - Entry to Mid Level
AMERGINT Technologies
Software Engineer Full Time
AMERGINT is seeking talented entry level and mid-level Software Developers to design, implement, integrate, and test software for state of the art communication and test systems. Our systems support satellite, space launch, and missile defense ground control and test. This position will be located at our location in Colorado Springs, CO.
What You Will Get to Do:
Work with a group designing software and hardware for communication systems.
Designing, coding, integrating, and testing software applications.
Support prototype development and test in a laboratory environment, and collaborate with other disciplines including electrical engineering, firmware, and test.
Use your skills in object-oriented programming, network communications, high performance data processing, test script development and use of agile processes working under minimal supervision.
Conduct automated and manual testing of applications and hardware while supporting and enhancing existing software products as necessary.
What Qualifications You Will Bring:
Bachelors in Computer Science, Computer Engineering, Electrical Engineering or similar technical field
2 - 5+ years of experience PYTHON development
2 - 5+ years of experience C++ development
Experience with the Linux Operating system
Experience with version control systems such as SVN
US citizenship and the ability to get a US government clearance
These Qualifications are Nice to Have:
AWS or other cloud development and deployment experience
Masters degree a plus
Experience with telemetry and satellite communications is a plus
Familiarity with PCM telemetry
Experience with real time embedded systems
Job Type: Full-time
Salary: $70,000.00 to $100,000.00 /year
Experience:
AWS: 2 years (Preferred)
Linux-Apache-MySQL-PHP Stack: 2 years (Required)
C++: 2 years (Required)
Python: 2 years (Required)
Education:
Location:
Colorado Springs, CO (Required)
Work authorization:
Additional Compensation:
Work Location:
Benefits:
Health insurance
Dental insurance
Vision insurance
Retirement plan
Paid time off
Flexible schedule
Parental leave
Relocation assistance
Professional development assistance
Tuition reimbursement
Visa Sponsorship Potentially Available:
No: Not providing sponsorship for this job
This Company Describes Its Culture as:
Detail-oriented -- quality and precision-focused
Innovative -- innovative and risk-taking
People-oriented -- supportive and fairness-focused
This Job Is:
A job for which military experienced candidates are encouraged to apply
A job for which all ages, including older job seekers, are encouraged to apply