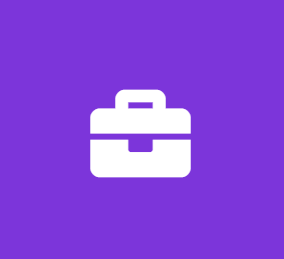 Hardware Engineering Intern - Winter/Spring/Summer 2020
GE Renewable Energy
Hardware Engineer Internship
Role Summary:
Striving toward high-degree of innovation for new technology and products in the GE Industrial Communications business unit. In the role, you will assist in the design, implementation, integration, and test of GE MDS radio products. The wireless products span from narrowband to wideband wireless communications over licensed, unlicensed, and 2G to 5G LTE networks.
Essential Responsibilities:
As the Hardware Engineering Intern, you will:
System-level test and integration of wireless systems in a lab environment
Circuit prototyping, simulation and evaluation of existing designs
Design of power electronics circuits (SMPS) and RF amplifier circuits (Class A, AB)
Understanding of electromagnetic field theory and its application to RF wireless communications
Coding and simulation of system performance using Matlab
Performance analysis of wireless communications systems (e.g. Link Budget)
Evaluation of product compliance to wireless and safety standards
Test, debug and fix of existing design issues through regression models and product assurance schemes
Generate and maintain design specifications
Development of digital hardware and FPGA's for communications systems
Perform design and analysis of product line
With coordination from the Technology Advisory and Guidance Group, develop and implement new design concepts and design improvements
Support engineering projects involving process improvements and product cost reduction
Design / Development Engineering roles include component design and testing, life management, thermodynamic design, product performance assessment, and stress analysis
Most projects require constant interaction with engineering and customer support staff
Work closely to introduce new product designs into production and ensure that GE's products / services meet customer needs
Work on an assignment / project within the engineering & technology; supply chain landscape to stretch your learning and skillset
Use your academic knowledge to complete assigned project(s), deliver customer outcomes and improve the operation of our business
Qualifications/Requirements:
Minimum 3.0 GPA (without rounding)
Working towards a Bachelors or Masters degree in a technical field of study in Engineering, Computer Science, Computer Engineering, or IT
Attending a full time matriculated and nationally accredited baccalaureate or graduate program
Completed at least two full years of college
Due to access to export controlled information, you must be one of the following:

Be a US Citizen or national
US permanent resident
Person granted refugee status
Person granted asylee status or Beneficiary of legalization through an amnesty program, and other protected individuals under the Immigration and Naturalization Act, 8 U.S.C. 1324b(a)(3)
Desired Characteristics:
A strong commitment to a career in engineering, computer science, or IT
An analytical approach to problem solving with a high degree of curiosity
Strong knowledge of computer and Microsoft products
Willingness and ability to learn from others
Ability to be adopt Agile Methodologies
Demonstrated leadership and team player
Excellent interpersonal skills
One who strives for academic excellence and shows great initiative
Desire to work in a fast paced and agile environment
To stay connected with exciting news and the latest job opportunities from GE businesses, follow us on twitter: @gecareers

About Us:
GE Renewable Energy harnesses the earth's most abundant resources – the strength of the wind, the heat of the sun and the force of water – to power the world's biggest economies and the most remote communities.

With an innovative spirit and an entrepreneurial mindset, we engineer energy products and digital services that create industry-leading value for our customers around the world.


We see the promise of renewable energy everywhere we look. Our team has the courage, scale, passion, diversity and resourcefulness needed to deliver that promise wherever and however the world needs it.


Together with our customers, we're proving that no one ever has to choose between affordable, reliable, or sustainable energy.


We are unleashing limitless energy.

GE offers a great work environment, professional development, challenging careers, and competitive compensation. GE is an Equal Opportunity Employer. Employment decisions are made without regard to race, color, religion, national or ethnic origin, gender (including pregnancy), sexual orientation, gender identity or expression, age, disability, veteran status or any other characteristics protected by law.

Additional Eligibility Qualifications:
GE will only employ those who are legally authorized to work in the United States for this opening. Any offer of employment is conditioned upon the successful completion of a drug screen (as applicable).
Additional Locations:
United States;New York;Rochester;