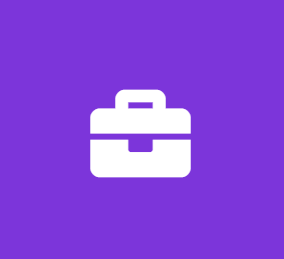 Summer 2020 Health and Housing Integration Intern
Center on Budget & Policy
Health Internship
The Center on Budget and Policy Priorities (CBPP) is one of the nation's leading nonprofits working on public policy issues affecting low-income families and individuals. It has a national reputation for conducting rigorous research and analysis, developing policy ideas and strategies, shaping a broad array of policy debates at the federal and state levels, and influencing policy outcomes. It works on budget and tax policy, health care, and a range of programs important to low-income people. The Center's funding comes from private foundations and individuals.
The Housing Policy and Health Policy divisions work together on policy issues related to how the health system can work better for people with mental health and substance use disorders. This work is focused in three areas: improving housing access, better integrating primary and behavioral health care, and improving health for those involved in the criminal justice system.
The Health/Housing policy integration intern will work within the housing department and perform in-depth analyses of research on housing's impact on health care costs and outcomes. This includes drafting blog posts and fact sheets to explain to potential partners and other stakeholders the key issues related to integrating housing and health financing and service delivery. Other tasks include engaging health care providers and national partners in housing advocacy, attending meetings/conferences on health and housing issues, and researching and summarizing legislative and regulatory actions.

Requirements:
Education: Preference given to graduate students, but anyone with the requisite experience is encouraged to apply
Candidates must have some experience in health and/or social services policy; a background on housing, homelessness, or disabilities issues is a plus
Strong research, writing, and analytical skills
Solid interpersonal skills, both in person and over the phone
Experience networking with community providers and organizing for advocacy purposes is a plus
Ability to work full-time (40 hours per week) is a plus
Experience writing blog posts, articles, and fact sheets is preferred
Strong interest in CBPP mission
Application deadline: February 1, 2020
Summer 2020 internship start dates: May 26, 2020 and June 1, 2020

Compensation:
Doctoral students may receive between $16.00 - $19.00, depending on progress towards completion of degree requirements, relevant coursework, and research.
Students with a master's or law degree receive $17.00 per hour.
Graduate students receive $16.00 per hour.
Students with a bachelor's degree receive $15.00 per hour.
Undergraduate students receive $14.00 per hour.
International students are welcome to apply. The Center does not provide financial sponsorship for visas or work permits. You must have documentation of work authorization for the U.S. AND a U.S. Social Security number to be employed by the Center. (Please indicate that you are an international student on the application form.)

Required application materials. Please submit the following:
Cover letter (please include a discussion of what draws you to the mission of the Center)
Resume
Transcripts
Contact information for two references
Only complete applications submitted electronically will be considered. Once you submit your application, you will receive an electronic confirmation. Applications submitted by mail or email will not be accepted. Due to the volume of applications received, only candidates who will be interviewed will be contacted. We are unable to respond to individual inquiries about the status of your application. Visit https://www.cbpp.org/careers/intern for more information about the Center's internship program. No phone calls, please.
If you have read all information on this website about internships at the Center on Budget and Policy Priorities and still have an inquiry about the application process, please email: [email protected]

The Center on Budget and Policy Priorities (CBPP) is an Equal Opportunity Employer that values and welcomes diversity in the workplace and strongly encourages all qualified persons to apply regardless of any protected status under federal or local law including Minorities/Women/Disabilities/Veterans.