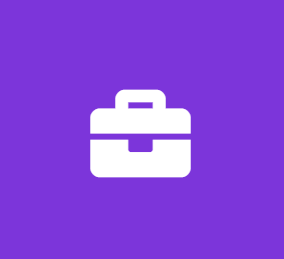 Investment Analyst Intern
Lockheed Martin Corporation
Analyst Internship
Lockheed Martin Investment Management Company (LMIMCo), established in 1997, is the named fiduciary for the investment of assets in Lockheed Martin sponsored pension, savings, and other employee benefit trusts. Our mission is to manage the assets entrusted to us with prudence, diligence, and skill. LMIMCo's obligation is to protect the interests of the benefit plan participants by enhancing the value of the assets. We operate solely in the interests of plan participants and beneficiaries, and with the care, skill, prudence, and diligence that a prudent individual acting in like capacity and familiar with such matters would use. Our primary fiduciary responsibilities include the establishment of investment policies and strategies governing the investment of assets in various employee trust funds, and the appointment, removal, and monitoring of external investment managers and other service providers who exercise delegated authority over the investment and custody of trust Assets.
Essential Duties and Responsibilities:
The LMIMCo Investment Analyst Intern will provide support to help administer and manage the investment program. Key responsibilities of the position include, but are not limited to:
Assist in the development of multi-asset class allocation and implementation strategies
Research, source and complete due diligence on prospective strategies and investments
Prepare materials for committee approval of investments
Review and monitor existing investment managers
Conduct fundamental analysis of individual stocks and sectors
Research literature on recession and macro factor models
Basic Qualifications:
Sophomore or Junior pursuing a Bachelor's degree in finance, accounting, math or related field
Interest in asset management career
Basic understanding of capital markets
Desired Skills:
Effective verbal and written communication skills
Intermediate proficiency in Microsoft Office applications and other computer applications
Self-starter and a critical thinker
Problem solver
BASIC QUALIFICATIONS:
job.Qualifications
Lockheed Martin is an Equal Opportunity/Affirmative Action Employer. All qualified applicants will receive consideration for employment without regard to race, color, religion, sex, pregnancy, sexual orientation, gender identity, national origin, age, protected veteran status, or disability status.
Join us at Lockheed Martin, where your mission is ours. Our customers tackle the hardest missions. Those that demand extraordinary amounts of courage, resilience and precision. They're dangerous. Critical. Sometimes they even provide an opportunity to change the world and save lives. Those are the missions we care about.
As a leading technology innovation company, Lockheed Martin's vast team works with partners around the world to bring proven performance to our customers' toughest challenges. Lockheed Martin has employees based in many states throughout the U.S., and Internationally, with business locations in many nations and territories.
EXPERIENCE LEVEL:
Co-op/Summer Intern