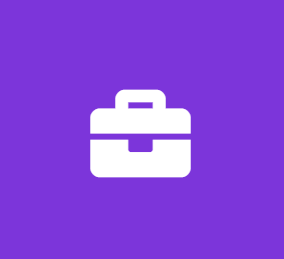 Junior Front End Developer
Lauchlan
Software Engineer Full Time
Lauchlan is seeking a talented and motivated Front End Developer with experience and interest in interactive media on a variety of platforms and environments to provide support on a freelance basis. There is potential this could become a full-time position. Candidate must be local for onsite training and work.
In this position you will work under the guidance of Lauchlan's Senior developer in the production of digital marketing materials, including but not limited to email marketing programs and campaign based and enterprise level websites. Duties may also include some peripheral involvement in social media advertising, digital advertising, and video and experiential marketing programs.
Skills and Qualifications:
Strong knowledge of HTML and CSS
Strong knowledge of Wordpress / PHP
Experience with BeaverBuilder, DVBuilder and other WYSIWYG editing software
Familiarity with Drupal
Experience with JavaScript & jQuery
Experience in writing cross-browser compatible code (Chrome, Firefox, IE11+, etc.)
Experience in planning and building responsive sites compatible across all devices
General knowledge of Search Engine Optimization
Strong communication and teamwork skills
Excellent attention to detail
Strong communication, organization and time management skills
Deadline oriented/correctly completes assignments by given due dates
Shows initiative/ extremely proactive and keen sense of urgency
Ability to handle multiple projects at once and changing priorities
1-3 years experience working in an on-staff or freelance capacity
Familiarity with Adobe Creative Cloud, Sketch, InvsionApp, UX Pin, or equivalent application(s)
Qualified candidates must be able to manage a wide range of challenging projects simultaneously, have superb communication skills and be willing to take on every challenge with enthusiasm and positivity.
Please send cover letter, resume and a link to your online portfolio for review.
Job Type: Contract
Experience:
HTML5: 1 year (Preferred)
relevant: 1 year (Preferred)
JavaScript: 1 year (Preferred)
HTML: 1 year (Preferred)
Contract Renewal:
Full Time Opportunity:
Work Location:
This Job Is Ideal for Someone Who Is:
Dependable -- more reliable than spontaneous
Adaptable/flexible -- enjoys doing work that requires frequent shifts in direction
Achievement-oriented -- enjoys taking on challenges, even if they might fail
Autonomous/Independent -- enjoys working with little direction
High stress tolerance -- thrives in a high-pressure environment