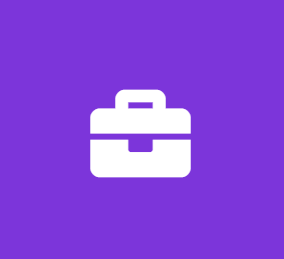 Marketing Coordinator - Graduate New Haven
Graduate New Haven
Marketing Full Time
Graduate Hotels® is seeking a Marketing Coordinator to join our team to coordinate marketing efforts at Graduate New Haven and soon to be Graduate Storrs.
Graduate Hotels builds authentic, playful spaces that connect travelers, students, and locals. Through thoughtfully curated design, creative F&B and community-focused events, we create hotels worthy of their hometown.
We are a diverse team of experience makers and storytellers. As a Graduate Hotels team member, you are the local insider shaping guest experiences. Our goal is to make every guest feel like a local even if it's their first time in town. In order to help you deliver on that goal, we encourage our team members to embody the same mindset as our guests through Graduate experiences and encouraged community exploration with local establishments.
Our teams excel in delivering top results while introducing clients and guests to the design and service that have made us one of the fastest growing lifestyle brands in the country. There is never one right answer in hospitality. Come share your past experiences with us, to help write this textbook on service.
Position Purpose:
The marketing coordinator will oversee the implementation of brand-level marketing initiatives at the property level, as well as be responsible for concepting and executing property-specific marketing efforts in Graduate Hotels. The position will focus on cultivating relationships with local businesses and the student body, supporting creative, business needs and promotional press efforts, and generating brand awareness via social media platforms.
Job Duties and Responsibilities:
Drive traffic to the hotel and on-site dining through concepting and executing dynamic marketing plans inclusive of advertising, email campaigns, local events, programming and sponsorships
Develop relationships with local like-minded businesses to create meaningful partnerships. Interact and build relationships with the student body to generate brand awareness and engagement
Work directly with PR agency to drive awareness of the hotel and food and beverage outlets in local outlets
Assist with creating and updating property marketing calendars
Concept and execute programming events for the property and food & beverage outlet
Run organic social media account for the property. Collect and create content, draft content calendars and interact with community on social platforms to drive followers and engagement
Assist with property marketing and promotions by being involved in design and creation process for promotional materials such as e-blasts, advertising and collateral
Manage property marketing budgets
EDUCATION AND EXPERIENCE:
Bachelor's degree in Marketing, Communications or related field and/or working towards degree completion.
0-3 years of experience in Marketing, Public Relations or related field
Work effectively in a fast-paced environment and consistently demonstrate a high level of organizational skill
Ability to travel 10-20% of the time to assist with big events at sister properties when needed
ABOUT US:
Graduate Hotels is a hand-crafted collection of hotels that reside in dynamic university-anchored towns across the country. Each hotel pays homage to the heritage of its unique town through cultural nods to the local community. Launched in 2014, there are currently 19 open and operating hotels across the U.S. and an additional 15 hotels under development slated to open by the end of 2020. Graduate Hotels is owned by Adventurous Journeys (AJ) Capital Partners, a Chicago-based vertically-integrated real estate developer, owner and operator. For more information on Graduate Hotels, please visit graduatehotels.com.
Graduate Hotels Management is an Equal Opportunity Employer