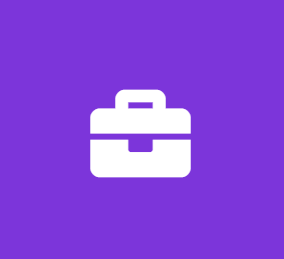 CAMPUS: Internship Opportunity - Information Technology/Quality Assurance - Spring 2020
Langan Engineering and Environmental Services, Inc.
Quality Assurance Internship
Work for an Industry Leader
Challenging Projects & Dynamic Work Environment
Extensive Training Program
Community Service Opportunities

Langan is an award-winning ENR Top 500 Design Firm that offers integrated engineering and environmental services for both public and private sector clients at sites located throughout the United States and abroad. Langan receives numerous recognitions for its technical expertise as well as its work environment, including "Best Places to Work" by NJBIZ, Zweig Group's "Hot Firm" and ranked "Best Firm to Work For" in four categories, "Best Places to Work in Pennsylvania" by Best Companies Group and Pittsburgh Business Times "Best Places to Work in Western PA", "Top Engineering Firm" by both San Francisco Business Times and Silicon Valley Business Journal. Visit our website for more information about our awards and recognitions.

Langan has an outstanding Quality Assurance Internship opportunity available from January - May 2020 in our Information Technology discipline in Parsippany, NJ. The successful candidate will have an enthusiastic, can-do attitude, will work on exciting projects and most importantly work in a team environment while gaining practical experience! Responsibilities will include supporting the software development team and assisting in the testing and documentation of software projects to support strategic and innovative company initiatives. Requirements are listed below.

Job Responsibilities :

Test new internal software applications to ensure quality assurance (QA) standards are met prior to go-live and document the QA processes you execute; for example, user navigation, notifications, and experience;
Develop new, and update existing, standard operating procedures / user guides; and,
Support the Software QA Specialist with tasks including follow-ups to internal client meetings.

Job Requirements :

Student actively pursuing a four year or advanced degree in Computer Science, Business, or related field;
Minimum GPA of 3.0 or greater is preferred;
Possess excellent problem solving skills and effective communication skills; and,
Ability to work independently and in an applications development team.

Please submit resume, cover letter, and unofficial academic transcripts. Preference will be given to students who are currently in their Jr. or Sr. year or to students pursuing their MS degree.

Langan does not provide housing or relocation assistance for internship/co-op positions.

Langan offers its interns and co-ops opportunities that provide challenge and responsibility within an environment where they can grow and flourish!


Equal Opportunity Employer