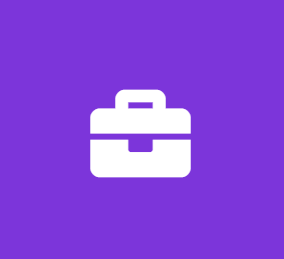 Sales Intern
Safety-Kleen
Marketing Internship
The Opportunity
Safety Kleen is looking for a Sales Intern for the Summer of 2020. Sales internships are the best way to bridge the gap between going to school and landing great job upon graduation. At the end of a Safety-Kleen internship, you'll have relevant experience to help you decide if a career in Sales is the right choice for you. Safety Kleen is currently seeking students with backgrounds in business, marketing, and environmental science/studies who have a strong desire to learn how to grow a business through effective sales techniques. Interns will assist our local Branches' Sales and Ops Leadership by performing an array of strategic, tactical, and administrative activities.
Why work for Safety-Kleen?
Health and Safety is our #1 priority and we live it 3-6-5!
Competitive wages
Positive and safe work environments
Opportunities for growth and development for all the stages of your career
Key Responsibilities:
Ensures Health and Safety is the number one priority by complying with all safe work practices, policies, and processes and acting in a safe manner at all times;
Documentation Management (Profiling, labeling, bill of laden, etc.);
Salesforce (customer relationship management technology or CRM) administration, reporting and lead generation;
"Go to market" activities for lube sales;
Customer Retention Initiatives;
Customer Service Activities (routing, pre-visit, check-in, etc.);
Accounts Receivable;
Routing & Logistics;
Complete other projects and tasks as assigned.
What does it take to work for Safety-Kleen?
Currently pursuing an Associate or bachelor's degree in Sales, Business Administration, Environmental Studies, Environmental Science, or a related field;
Positive, professional, and outgoing personality with the ability to work both in a team environment and directly with clients;
Enthusiasm and desire to learn and be successful in business development and sales;
Self-starter that is punctual with a strong work ethic;
Highly organized, persuasive, and equally good with numbers and people;
Excellent oral and written communications skills;
Strong ability to be flexible and multi-task, detail-oriented;
Solid computer skills with Windows base applications, Microsoft Word, and Excel.
Join our team today! To learn more about our company and to apply online for this exciting opportunity, visit us at www.safety-kleen.com/careers
Safety-Kleen Systems, a Clean Harbors company, has a commitment to excellence deeply rooted in a strong sense of tradition. Our entire business model revolves around keeping North American businesses green. We generate more than $1.2 billion in annual revenue as a world-class environmental service organization and market leader in industrial hazardous waste management, parts-cleaning technology, and oil re-refining. We collect over 200 million gallons of used motor oil each year and we have the largest re-refinery capacity in North America allowing us to re-refine more than 150 million gallons each year. Every day, we help our customers resolve their waste management needs and reduce their carbon footprint. PROTECTION. CHOICES. PEOPLE. MAKE GREEN WORK ™
We thank all those interested in joining the Safety-Kleen team; however only those that complete the online application and meet the minimum job qualifications will be considered for this role. Safety-Kleen Systems, a Clean Harbors company is a Military & Veteran friendly company.
63798
Job Type: Internship
Experience:
Excel: 1 year (Preferred)
Education:
High school or equivalent (Preferred)
Schedule: