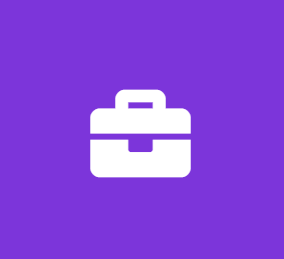 Marketing and Social Media Intern
Thick, Bold & Healthy
Marketing Internship
Thick, Bold and Healthy LLC was founded in 2018 by our CEO, Farah M. Green. After experiencing depression and battling with many insecurities, Farah M. Green, a.k.a Coach Green (Thee Curvy Nutritionist) wanted to create a platform and a movement where curvy women can feel empowered, confident and learn how to love their bodies through health, wellness, and nutrition.
Thick, Bold & Healthy provides health and nutrition services that teach women how to embrace their curves and master their health. Often times, people believe a perfect model size is an ideal body, which is false. Here at TBH, we believe, every curvy woman is capable of becoming an athlete and that there needs to be a better representation of our body type within the health and fitness industry.
Through our programs, we've realized women are more consistent when they focus on small victories, such as experiencing less bloat, consumption of more fruits and vegetables, dedicated exercise time and have an accountability partner. That's when we truly see women's health begin to rise. It doesn't matter how long it takes for a woman to accomplish her health, wellness and nutrition goals; what matters is the progress that's being made.
We are looking for someone that will manage our social media accounts and analyze audience and consumer behavior by:
Using social media marketing and scheduling tool
Distinguishing which platforms are actually working in our favor
Assist with updating the app and scheduling app notifications
Create graphic content for the FMG brand and Thick, Bold & Healthy brand
Excellent in writing captivating social media captions to get our audience members on a call.
Skills required: excellent communicator, enjoys conversational writing and eager to learn.
This position is perfect for someone that's in college looking to gain college credit and/or experience. The Thick, Bold & Healthy company is growing, therefore, we are asking for a one-year commitment. This is an unpaid internship. However, other ways of compensation can be negotiated.
Job Type: Internship
Experience:
relevant: 1 year (Preferred)
Education:
High school or equivalent (Preferred)
Language:
Additional Compensation:
Work Location:
This Job Is:
A good job for someone just entering the workforce or returning to the workforce with limited experience and education
Open to applicants who do not have a college diploma