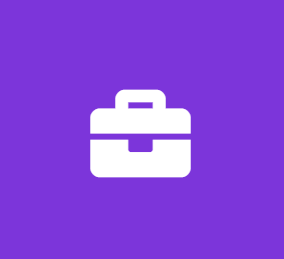 Human Resources Internship
Museum of Science Internships
Business Internship
Human Resources Internship
Museum of Science, Boston
www.mos.org
PROGRAM DESCRIPTION:
The role of the Human Resource Division is to: 1 actively recruit and retain staff, volunteers, and interns whose values and skills align with the Museum's mission; 2 design and implement staff and volunteer programs that value and encourage individual professional growth and teamwork; and 3 assist in creating a comfortable working environment that supports the diversity of our staff and volunteers.
POSITION SUMMARY:
The Human Resources Intern will assist this division with various interdepartmental projects relating to recruiting, benefits, volunteer services, training, event planning, and other administrative tasks to help support the overall HR initiative. All department information must be held confidential and must be in compliance with our Affirmative Action plan.
RESPONSIBILITIES:
Ensure Affirmative Action compliance by creating requisition folders for each job and internship opening and compiling relevant information including applications, reference checks, interview notes and candidate pool demographics.
Assist with Summer Youth Intern recruitment process by processing applications, conducting phone screens, scheduling interviews, and tracking 60+ applications in our Applicant Tracking System and Excel.
Create and analyze reports based on applicant information to better the Museum's recruitment process.
Work with the Internship Coordinator to develop and plan professional development lunches and other new endeavors supporting youth and interns in the Museum.
Assist with other Human Resources projects related to employee benefits, our wellness program, and event planning that would contribute to a quality learning and working experiences.
BASIC QUALIFICATIONS:
Demonstrated organizational and multitasking skills.
Demonstrated communication and interpersonal skills; professional demeanor.
Ability to perform under pressure and meet deadlines.
Attention to detail
Demonstrated computer skills i.e. electronic mail, word processing, spreadsheets, database management, and web research.
Demonstrated teamwork ability.
Resourcefulness and ability to work independently with minimal supervision.
Ability to handle and maintain confidential information.
SPECIAL SKILLS:
Interest in Human Resource Management
LENGTH OF INTERNSHIP: Winter/Spring 2020 January May
WORK SCHEDULE: 3 days/week 21 hours per week within Monday-Friday
PAY RATE: The pay rate for internships are $12.75 per hour for an undergrad or $13.00 for a graduate.
BENEFITS: Intern benefits include free parking in the Museum garage, close proximity to the Green Line, free admission, discounts in the Museum store and caf and much more!
The Museum of Science is fully committed to Equal Employment Opportunity and to attracting, retaining, developing and promoting the most qualified employees without regard to their race, gender, color, religion, sexual orientation, national origin, age, physical or mental disability, citizenship status, veteran status, or any other characteristic prohibited by federal, state or local law. We are dedicated to providing a work environment free from discrimination and harassment, and where employees are treated with respect and dignity.
No phone inquiries, please. Qualified applicants will be contacted within two to four weeks of initial application.