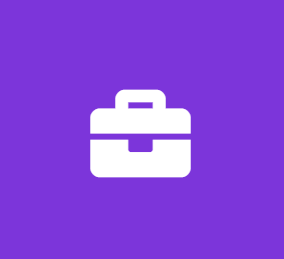 Intern - Test Design Engineering
Hornschuch Stolzenau GmbH
Quality Assurance Internship
The Engine Systems ECU group in Auburn Hills is seeking a candidate for a Test Design Engineering intern position. This individual will be joining the Test Design team, tasked with supporting an Engine controller project team and Manufacturing team.
Core Responsibilities:
Create Test specifications/tools for customer project: Functional test specification, In Circuit test specification, Programming and reprogramming specification.
Conduct test coverage analysis
Define the test strategy and test concept for the product
Ability to work in a structured rapid paced team environment.
Interface with manufacturing test teams, software and hardware teams to obtain requirements, write specification, define test concept and provide feedback
Additional Responsibilities
Strong problem solving ability.
A working understanding of hardware, software and their integration.
Good written and oral communication and interpersonal skills.
Hardware and software troubleshooting skills.
Required Qualifications:
Must be enrolled in a US accredited degree program
Must maintain a minimum GPA of a 2.8
Must be available to intern longer than summer only
Familiar with electrical test bench equipment, Oscilloscope, DMM, Power Analyzer, Frequency Counter.
EEO / AA / Disabled / Protected Veteran Employer. Continental offers equal employment opportunities to all qualified individuals, without regard to unlawful consideration to race, color, sex, sexual orientation, gender identity, age, religion, national origin, disability, veteran status, or any other status protected by applicable law. In addition, as a federal contractor, Continental complies with government regulations, including affirmative action responsibilities, where they apply. To be considered, you must apply for a specific position for which Continental has a current posted job opening. Qualifying applications will be considered only for the specific opening(s) to which you apply. If you would like to be considered for additional or future job openings, we encourage you to reapply for other opportunities as they become available. Further, Continental provides reasonable accommodations to qualified individuals with a disability. If you need assistance in the application process, please reply to
[email protected]
or contact US Recruiting at 248.209.4000.
Vitesco Technologies is a leading international developer and manufacturer of state-of-the-art powertrain technologies for sustainable mobility. With smart system solutions and components for electric, hybrid and internal combustion drivetrains, Vitesco Technologies makes mobility clean, efficient and affordable. The product range includes electrified drivetrain systems, electronic control units, sensors and actuators, and exhaust-gas aftertreatment solutions. In 2018, Vitesco Technologies, a division of the Continental AG, recorded sales of EUR 7.7 billion and employs more than 40,000 employees at about 50 locations worldwide. Vitesco Technologies is headquartered in Regensburg, Germany.