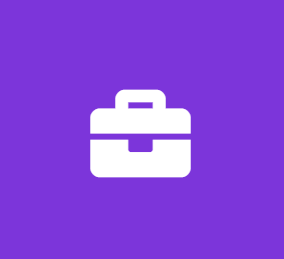 Fitness Trainer / Strength Coach Paid Internship
Synergy Athletics
Consultancy-Coaching Internship
Synergy Athletics is expanding and looking a trainer intern with an passion for fitness and a desire to have a position with upward mobility.
Who is this perfect for?
Our core values are accountability, selflessness, GSD, and to meet people where they are at. We need to care for and serve the members to a high level.
It's a strong team environment with a large investment in staff development. We have an exciting company vision for 2020 and need coaches that are a fit for the core values and see value in both personal development and team development.
Why an Internship Program?
10 years ago we created a new style of training where each member is guided through an individual program in a group environment.
It allows the trainer to coach each person's individual needs and makes it more affordable for the member to come often for better results.
The problem? Since it's a unique program, there aren't any trainers out there with experience.
Our most successful staff members have come out of our internship / trial staff program where they assisted a high performing staff member for 90 days and learned the system.
Requirements:
- We are open 6-10am and 3-7pm each weekday and 8-10am on Saturdays. You will be expected to be able to make at a minimum 30 hours of sessions.
- Will make time between sessions to workout with the staff
- PREFERRED: Customer service experience and a passion for fitness.
- A trainer's certificate is NOT required to start .
- 4 year degree in exercise science or related field
What's in it for you?
The goal is to find the next great Synergy trainer and move right into full time employment at the conclusion of a successful internship period. You will be compensated for hours worked ($11.10-12.10 depending on certification) while developing a valuable skill.
We have a major emphasis on selecting those that will be able to continue on as a full staff member after the education period is over.
For the candidates we're interest in, we'll reach out within 2 weeks to schedule an interview.
Job Type: Internship
Salary: $11.10 to $12.10 /hour
Education:
Work Location:
Benefits:
Professional development assistance
Flexible schedule
Schedule: