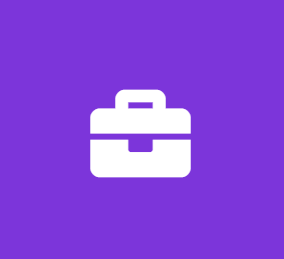 Mechanical Intern
Clark, Richardson & Biskup Consulting Engineers, Inc.
Mechanical Engineering Internship
Position Summary
CRB is looking for an energetic, self-motivated, and innovative individual for a position as a Mechanical Engineering Intern. In addition to the basic qualifications listed, the successful candidate must possess the skills required to successfully handle multiple simultaneous complex tasks, execute project tasks, and deliverables. The candidate will be a collaborative team player and have a strong drive to deliver for customers. This person will work under the direction of a Mechanical Engineer to develop and implement Mechanical concepts and designs on advanced technology projects, coordinating with internal process, mechanical, and I&C engineers, architects, as well as client personnel and vendors as directed / required to execute assignments. Experience in AutoCAD and Revit is preferred for developing drawing deliverables, as well as experience with Excel for developing deliverables like utility summaries, equipment lists, etc. Project sizes will vary and will consist primarily of pharmaceutical, biotechnology, or advanced technology projects, including existing building renovations / retrofits and new construction. The candidate will have interest in pharmaceutical or biotech environments, including clean HVAC, mechanical utilities, and pure water systems.
Qualifications
Pursuit of a Degree in Mechanical or Architectural Engineering
Experience with AutoCAD, Revit or a 3D platform preferred
Experience with Excel preferred
Thermodynamics, Heat Transfer, and / or HVAC classes preferred
Excellent leadership, communication, and computer skills required

Responsibilities
Developing project documents (e.g., calculations, reports, construction drawings and specifications, etc.) for clients in coordination with regulatory bodies and industry standards.
Researching mechanical / utility materials and methods as required.
Assisting with development of conceptual designs and coordinating with the design team at the direction of the Lead Mechanical Engineer.
Assisting with the selection of Mechanical / Utilities equipment.
Assisting with the development of temperature / humidity control calculations, airflow diagrams, pressurization plans, and ductwork plans.
Assisting with the development of utility consumption summaries for plant and clean/process utility systems.
Assisting with the development of P&ID's, equipment plans, plant / process utility distribution plans, and system details.
Coordinating with other disciplines and other internal and external team members (e.g., vendors, clients, and contractors).
Position Type
This is a full-time position
Benefits
CRB offers a complete and competitive benefit package designed for individuals and families.
CRB is an Equal Opportunity Employer – M/F/D/V