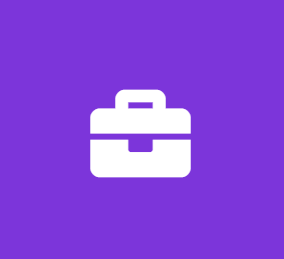 Quality Assurance Intern
Envestnet Asset Management, Inc
Quality Assurance Internship
It's fun to work in a company where people truly BELIEVE in what they're doing!
We're committed to bringing passion and customer focus to the business.
Job Description Summary:
Envestnet is a leading independent provider of technology-enabled, web-based investment solutions and
services to financial advisors. Our mission is to help investors achieve their financial goals, by providing
financial advisors the access, tools, and support they need to deliver excellence in wealth management.
The Envestnet Summer Internship is a full-time internship program designed for qualified college students to gain hands on experience within the Envestnet Berwyn Office. Interns will work alongside various department experts and collaborate with fellow Envestnet interns on a project presented to leaders in the company.
The Summer Internship program will run from June 1, 2020 through August 7, 2020.
Job Description:
The intern will be responsible for assisting the Sr. Quality Assurance analysts to document test cases, execute test cases, document defects found in new features developed for Envestnet's Wealth Management Platform. They will work closely within a team of product managers, developers, business systems analysts spread across locations to ensure that the high quality metrics and processes of the company are upheld. They will be testing the Envestnet platform via SQL scripts and manually. They will assist in ensuring that quality defects are identified, documented, tracked and resolved.
Essential Duties/Responsibilities
You will join a fast-paced, agile, and passionate product development team. As a QA Intern, you will be responsible for coming up with acceptance criteria with the product team for testing new features.
You will work with Senior QA Analysts to create test strategy and plans, develop and execute test cases, collaborate with Developers and Business Analysts, provide status reports on testing efforts and provide additional support as needed.
Types of testing include, but are not limited to, UI testing, functionality testing, automated testing and regression testing.
Knowledge, Skill and Ability
Good communication skills (written and verbal)
Good interpersonal skills
General testing skills and understanding of the QA concepts.
Familiarity with Windows based environments
Experience and/or knowledge of cloud services
SQL & Relational Database Management Skills
Web technologies: HTML, JavaScript
Education/Experience
Enrolled in an accredited College/University
Compensation, Benefits & Perks
Envestnet offers the following exceptional benefits: competitive compensation, 401k, and unlimited snacks. We treat our employees well and offer tremendous growth opportunities. Challenging work pushes our people to be creative in a casual environment that is caring, fun, and collaborative. We believe that when you have smart, happy people working together you can produce something special.
Envestnet is an equal opportunity employer
If you like wild growth and working with happy, enthusiastic over-achievers, you'll enjoy your career with us!