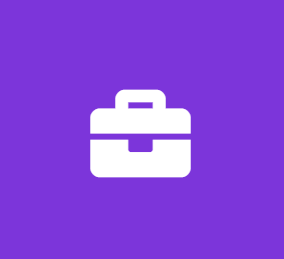 Assistant Director, International Engagement
Syracuse University
Customer Support Internship
Posting Details
Department Code
50409-0021
Department
Advancement and External Affairs
Job Title
Assistant Director, International Engagement
Pay Range
Commensurate with Experience
Hours
Standard University business hours

8:30am – 5:00pm (academic year)
8:00am – 4:30pm (summer)

Hours may vary based on operational needs.
Unionized Position Code
Not Applicable
Job Description
Assistant Director of International Engagement and Outreach will build a strong international alumni cohort by recruiting, developing and supporting volunteer alumni leadership teams in SU's key Asian/SE Asian markets. (S)he will leverage volunteers to plan and execute meaningful programming to benefit the Syracuse University community, particularly alumni, parents and current students. Additionally, the Assistant Director of International Engagement and Outreach will qualify and solicit alumni at the leadership annual giving level to build a culture of philanthropy.
Syracuse University's international alumni community currently numbers at approximately 15,000, over 60 % of whom are in Asia. This position will make a significant impact on Syracuse University's alumni engagement and philanthropic efforts.
The Assistant Director of International Engagement and Outreach will report to the Director of International Development / Asia.
Qualifications
Bachelor's degree required.
Valid US Passport required.
Valid enhanced driver's license is required.
Ability to travel internationally is required; flexibility to work evenings and weekends as needed.
Syracuse University alumnus preferred.
Job Specific Qualifications
Demonstrated ability to strategize, implement and build constituency programs and activities and events.
Talent for fostering productive relationships with volunteers and developing volunteer leadership.
Cultural curiosity (or proficiency) and experience working across multiple cultures; socially adept in a variety of cultural and social settings.
Excellent interpersonal skills, expressed as the ability to work collaboratively with colleagues across teams throughout the university, alumni, other constituents and the public.
Ability to communicate university priorities to international audiences.
Excellent writing, verbal communication, computer literacy skills including MS Office and organizational skills
High professional and ethical standards for handling confidential information.
Ability to organize and complete multiple projects simultaneously with close attention to detail and prioritization to meet deadlines.
Experience with constituent databases,and social media/communication tools used internationally.
Experience with alumni engagement and marketing or communications.
High professional and ethical standards for handling confidential information.
Responsibilities
Establish, build, cultivate and steward relationships with a wide range of alumni and friends and build alumni leadership teams in 6-8 key cities. Includes recruiting, managing and training volunteer leaders for alumni groups in cities with known alumni capacity as well as previously untouched markets. This includes 1:1 and small group in-person visits and communications via Skype, WeChat, What's App, etc. Report constituent activities, plans and interactions in Citrus database.
Identify, qualify and solicit for Leadership Annual Gifts (gifts of $5,000 or less) to build a philanthropic pipeline for Syracuse University. Communicate development-related activities with Director of International Development / Asia and through contact reports in Citrus.
Develop and maintain regular communication with alumni via region-specific e-newsletter, email blasts, alumni web pages, social media e-solicitations, etc.
Collaborate with Office of Alumni Engagement to plan, implement and promote meaningful programming, such as alumni events to welcome university leaders, panel discussions, signature events or career fairs and/or networking events. Ensure accurate alumni database records; capture contact, biographical and career information via meetings websites etc.
Application Instructions
In addition to completing an online application, please attach a resume and cover letter.
About Syracuse University
Syracuse University is a private, international research university with distinctive academics, diversely unique offerings and an undeniable spirit. Located in the geographic heart of New York State, with a global footprint, and nearly 150 years of history, Syracuse University offers a quintessential college experience.

The scope of Syracuse University is a testament to its strengths: a pioneering history dating back to 1870; a choice of more than 200 majors and 100 minors offered through 13 schools and colleges; nearly 15,000 undergraduates and 5,000 graduate students; more than a quarter of a million alumni in 160 countries; and a student population from all 50 U.S. states and 123 countries. For more information, please visit www.syracuse.edu.
About the Syracuse area
Syracuse is a medium-sized city situated in the geographic center of New York State approximately 250 miles northwest of New York City. The metro-area population totals approximately 500,000. The area offers a low cost of living and provides many social, cultural, and recreational options, including parks, museums, festivals, professional regional theater, and premier shopping venues. Syracuse and Central New York present a wide range of seasonal recreation and attractions ranging from water skiing and snow skiing, hiking in the Adirondacks, touring the historic sites, visiting wineries along the Finger Lakes, and biking on trails along the Erie Canal.
EEOC
Syracuse University is an equal-opportunity, affirmative-action institution. The University prohibits discrimination and harassment based on race, color, creed, religion, sex, gender, national origin, citizenship, ethnicity, marital status, age, disability, sexual orientation, gender identity and gender expression, veteran status, or any other status protected by applicable law to the extent prohibited by law. This nondiscrimination policy covers admissions, employment, and access to and treatment in University programs, services, and activities.
Commitment to Supporting and Hiring Veterans
Syracuse University has a long history of engaging veterans and the military-connected community through its educational programs, community outreach, and employment programs. After World War II, Syracuse University welcomed more than 10,000 returning veterans to our campus, and those veterans literally transformed Syracuse University into the national research institution it is today. The University's contemporary commitment to veterans builds on this historical legacy, and extends to both class-leading initiatives focused on making an SU degree accessible and affordable to the post-9/11 generation of veterans, and also programs designed to position Syracuse University as the employer of choice for military veterans, members of the Guard and Reserve, and military family members.
Commitment to a Diverse and Inclusive Campus Community
Syracuse University maintains an inclusive learning environment in which students, faculty, administrators, staff, curriculum, social activities, governance, and all other aspects of campus life reflect a diverse, multi-cultural, and international worldview. The University community recognizes and values the many similarities and differences among individuals and groups. At Syracuse, we are committed to preparing students to understand, live among, appreciate, and work in an inherently diverse country and world made up of people with different ethnic and racial backgrounds, military backgrounds, religious beliefs, socio-economic status, cultural traditions, abilities, sexual orientations and gender identities. To do so, we commit ourselves to promoting a community that celebrates and models the principles of diversity and inclusivity.
Quick Link
http://www.sujobopps.com/postings/82495
Job Posting Date
11/06/2019
Message to Applicants
Syracuse University is interested in candidates who have the communication skills and cross-cultural abilities to maximize their effectiveness with diverse groups of colleagues, students and community members. Women, military veterans, individuals with disabilities, and members of other traditionally underrepresented groups are encouraged to apply. Syracuse University is an equal opportunity employer, as well as a federal contractor required to take affirmative action on behalf of protected veterans.