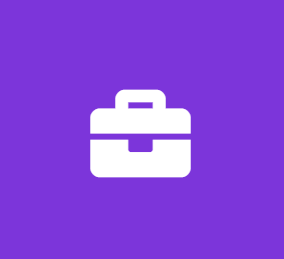 Summer Software Developer Intern
Sulzer US, LLC
Software Engineer Internship
--------------------------------------------------------------------------------
Seeking Summer Software Developer Interns to Support Luxury Automotive Solutions
--------------------------------------------------------------------------------
Position to be stationed in Montvale, NJ, working closely with colleagues in NJ and Germany.
Internship based employment with competitive NYC market rates.
Who You Are:
Sulzer US is looking for software developer interns to contribute to exciting projects as part of our product and service offerings. You will work collaboratively with a team of software developers and project managers to develop various web applications. When in front of a screen, you've got the forte for writing clean, readable and maintainable code. With curiosity at your core, you are open to learning new things and asking great questions along the way.
What you bring to the team:
Experience with backend programming languages such as Java/JEE and Python.
Experience with frontend programming languages such as:
Typescript, JavaScript, HTML5, and CSS.
Working knowledge of modern frameworks including React, Angular, and Spring Boot.
General understanding of algorithms and data structure.
Ability to use critical thinking and sound judgement.
Working knowledge of industry trends and technologies.
Great communication, teamwork, and interpersonal skills
Our internship program is typically 12 weeks long. While at Sulzer, you will:
Learn about Sulzer US, our business model and product and service offerings.
Ramp up on our technology stack through peer-led trainings sessions.
Develop production level code for various web applications.
Create and manage assistance tools, user guides and documentation.
Collaborate with developers and project managers to define priorities and set delivery goals.
Contribute ideas, ask questions, and raise concerns when encountering challenges.
Take part in Sulzer US' continuous improvement initiative by bringing fresh ideas and the energy to bring our team to the next level.
What are the benefits of interning at Sulzer US?
At Sulzer US, enjoy a laid-back workplace with casual dress attire, continuous learning and training opportunities, and company celebrations – both in and out of the office! Interns at Sulzer US are given challenging responsibilities and work on exciting projects. Our internship program also has the potential to flip into a full-time role!
About Sulzer US, LLC
We're a dynamic & innovative startup delivering cloud, big data, & user experience solutions to industry-leading clients.