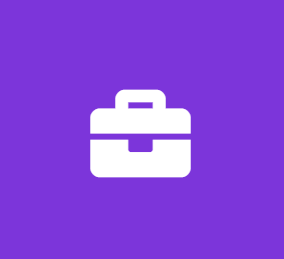 Communications Intern
University of North Texas Health Science Center
Marketing Internship
This posting is an hourly position and is non-benefits eligible.*
The Office of Brand and Communication Department at the University
of North Texas Health Science Center is seeking to hire a Communications Intern to join our team.
Responsibilities of the position include but are not limited to:
Writing, editing and posting content for UNTHSC's intranet, internal
electronic newsletter and other employee communication tools.
Informal photography for these communication tools.
Promotions and preparations for activities to encourage faculty and
staff engagement in UNTHSC's mission, vision, purpose and strategic
plan (examples include on-campus employee fairs and tours).
Helping develop new strategic communication programs designed to
enhance employee engagement.
Helping maintain tools to monitor the success of these programs.
The University of North Texas System and its component institutions are committed to equal opportunity and comply with all applicable federal and state laws regarding nondiscrimination and affirmative action. The University of North Texas System and its component institutions do not discriminate on the basis of race, color, sex, sexual orientation, gender identity, gender expression, religion, national origin, age, disability, genetic information, or veteran status in its application and admission processes, educational programs and activities, and employment practices.
Required Qualifications
The successful candidate will possess the following required qualifications:
Preferred Qualifications
The preferred candidate will possess the following additional qualifications:
Recent Graduate in a Journalism, Public Relations or related
Communications program at an accredited college or university; OR a
recent graduate of such a program
Experience writing for print or online publications and/or other
communication tools in an academic or non-academic setting
Published writing/editing samples
Knowledge of AP Style
Demonstrated ability to interview individuals, gather information and
write resulting stories for publication
Special Instructions to Applicants:
This posting is an hourly position and is non-benefits eligible.*
Applicants must submit a resume, a cover letter, an unofficial college
transcript and two- three (or more) writing samples, preferably
published or posted publicly.
Pay Rate
Salary Commensurate with Experience
Pay Basis
Hourly
Job Type
Part-Time
Work Schedule
Monday - Friday
Application Types Accepted
Main Form
Occupational Exposure to HIV/HBV?
No
Occupational Exposure to Hazardous Chemicals?
No
Occupational Exposure to Tuberculosis?
No
Security Sensitive?
Yes
Require a valid Texas Driver's License?
No
Require a certification?
No