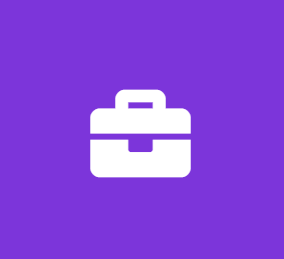 Summer Intern 2020 to join our Sales Team
Kelly & Associates Insurance Group
Marketing Internship
KELLY & Associates Insurance Group in Sparks, MD is seekingmotivated students to join our internship program to be part of a driven, energetic team whose sales aretaking off, and we're in search of the student with the right combination ofinitiative, organizational skills, and sales know-how to help us grow. In thisinternship, not only will you be working directly with our Sales Managementteam to learn how to use key sales tools like Salesforce, but you'll also getcoached and get hands-on opportunities building leads, qualifying customers,and closing deals, in a way that will leave you incredibly prepared for anysales job you want going forward.
Available forrising seniors only.
Requirements –
Successful completion of junior year
Advanced proficiency in aWindows-based environment
Superior articulation in written,oral, and electronic communication
Displays a team attitude
Willing to make cold calls
Creative Ideas for Marketing
Proficient in PowerPoint and excel
This year'sprogram runs from June 8th - August 14th, with office hours of 8:30am -4:30pm,Monday – Friday
Additional Information –
Headquartered inSparks MD, KELLY originated in 1976 and is one of the nation's largestproviders of benefits administration and technology, broker and consultingservices, and payroll and workforce management solutions. We have emerged as one of the largestindustry players in the Mid-Atlantic region. At over 500 employees and growing,we're proud to bring that family-owned heritage with us as we move forward.
Get on the fasttrack to your future career, share your interest in the KELLY Intern Programtoday and find out what makes KELLY a great place to grow your career!
We seek motivatedand energetic individuals enrolled in a 4 year college or university to joinour paid internship program. You'll gainvaluable real world work experience in a professional, dynamicorganization.
We are looking foryoung professionals that have a passion to learn and a hunger for success.
At KELLY, werecognize that it is the People of KELLY that make the unique difference in ourcompany and we have something to offer.
Perhaps you'reready to step into the world of health insurance, become a valued member of ourteam and family and help grow our business!