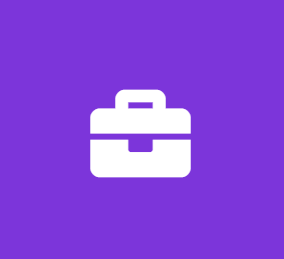 Intern: Security Analyst
Proficio, Inc.
Analyst Internship
Proficio is one of the fastest growing Managed Detection and Response (MDR) providers (formerly MSSP) in America, providing 24×7 security analysis and monitoring services to mid to large-sized enterprises. Our growth is being fueled by the rapid rise in cloud-based services, the acceptance of the Software-as-a-Service (SaaS) model, and the increasing number of cyber security attacks on businesses, hospitals and government. We have developed proprietary security content and threat intelligence tools to identify and proactively defend against advanced attacks and insider threats.
We are looking for top performers to join our exciting fast growing company to help address the most challenging security issues in the industry. If you are a serious security professional looking to catch the next wave, we should talk. As an Intern at Proficio on the Security Analyst team, you will learn how to help our customers by identifying security threats, thwarting hackers, and preventing data breaches. You will learn how to work with the industry's leading SIEM technology to monitor security events, prioritize alerts, and investigate and remediate incidents.
Previous experience in a Security Operations Center (SOC) is not required, but we are looking for people who can use their knowledge of security and networking fundamentals, analytical abilities, and strong communication skills to take on one of the most challenging roles in this exploding field. This is an opportunity to learn, contribute, and grow unlike few others in the IT industry today.
Roles and Responsibilities
Event monitoring using a SIEM Console
Watch active channels/dashboards and replay and interpret events
Create annotations, reports and cases
Investigate incidents using channels, event graphs, annotations, cases, and reports
Recognize patterns or inconsistencies that could indicate complex cyber attacks
Recommend improvements to service, efficiency and quality of work
Develop and document appropriate troubleshooting techniques
Demonstrate excellent communication and customer care skills
Meet defined service level agreements regarding response time and customer notification
Requirements
Undergraduate degree in a systems administration, networking, or technical field such as computer science or engineering, or expected completion within a year, or equivalent work experience
Previous intern experience as a Security Analyst is preferred but not required
Experience or knowledge of ArcSight (or other SIEM technology) is preferred but not required
At home or school lab experience with security technologies like SIEM, firewalls, IDS/IPS, and vulnerability management:
Event monitoring using a SIEM Console
Watch active channels/dashboards and replay and interpret events
Create annotations, reports and cases
Investigate incidents using channels, event graphs, annotations, cases, and reports
Recognize patterns or inconsistencies that could indicate complex cyber attacks

Recommend improvements to service, efficiency and quality of work
Develop and document appropriate troubleshooting techniques

Demonstrate excellent communication and customer care skills
Meet defined service level agreements regarding response time and customer notification
Solid understanding of computer network fundamentals including address resolution protocol, routing, network address translation, virtual private networks, and the OSI model
Ability to read and interpret network diagrams
Excellent communication skills
Ability to work in a dynamic and rapidly changing environment
Benefits
Competitive Salary
Weekly PRO Lunch