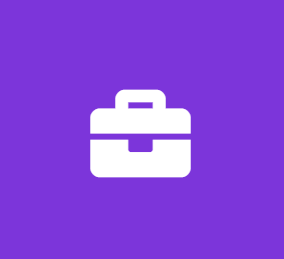 CISL Outreach Diversity and Education (CODE) Summer Intern - Graduate Student
University Corporation for Atmospheric Research
Internship
Application Deadline: Applications and References must be received before January 10th, 2020.
Position Term: Students applying to the CODE Internship must be able to work from May 11th, 2020 to July 31st, 2020. End date negotiable.
Relocation: Students accepted into the CODE Internship will be expected to reside in the housing provided by the SIParCS Program. SIParCS housing will provide students with their own room and shared bathroom (gender-inclusive shared suite style). Travel assistance is provided to and from home institution.
Work Authorization: Must be authorized to work in the U.S. to be eligible for the CODE Internship. This includes foreign nationals with the ability to obtain OPT or CPT.
Where You Will Work:
NCAR's Computational and Information Systems Laboratory (CISL) is a leader in supercomputing and data services necessary for the advancement of atmospheric and geospace science. CISL's mission is to remain a leader at the forefront of ensuring that research universities, NCAR, and the larger geosciences community have access to the computational resources they need for their research. To fulfill the need for a stronger workforce at the intersection of High Performance Computing (HPC) and geoscience problems, CISL engages in education and outreach activities to inspire and attract a diverse future workforce.
What You Will Do:
As the CODE Intern, you will provide administrative support to the SIParCS Program office and affiliated programs. You will also assist with planning and preparation for education and outreach programs to occur during the 2020-2021 school year. This is a full time, paid student intern position that runs from mid-May through early August. End date may be flexible.
Responsibilities:
Student Intern Support:
Be an active participant on the SIParCS team to provide support and mentoring for students.
Live-in at the apartments with the interns, and plan and participate in after-hours teambuilding activities. Apartments are suite-style/gender inclusive.
Keep program leadership apprised of any issues that arise.
May assist students/participants with special needs.
May travel to assist with intern recruitment during fall months.
Attend the Rocky Mountain Advanced Computing Consortium with the SIParCS program
Summer program logistics:
Assist with summer program support including planning and running events. Events include orientation, professional development workshops, field trips, and other learning opportunities for interns.
Assist with apartment move-in and move-out logistics, distributing and collecting student supplies, and coordinating with apartment administration.
Help write and edit SIParCS Annual Report.
Update program alumni tracking documents for program assessment and evaluation process
General administrative support:
Maintain program databases and updating web pages.
Edit and compile information for documents, posters, brochures and newsletters.
Provide multimedia support at program events (photos, video) and keep inventory of program pictures.
Provide meeting support and prepare meeting materials.
School-Year program support
Update presentation slides and other educational materials for school-year programs.
May write and or edit educational materials such as text updates for HPC-TV or Meteo-AR .
May test and evaluate new educational materials.
What You Need:
Education and Years of Experience:
Must be enrolled in a graduate level college, university or accredited professional program in: Higher Education Administration / Student Affairs, Science Education, Education Policy, Social Work or related field.
Knowledge, Skills, and Abilities:
Ability to work 40 hours/week from May 11 - July 31.
Experience with word processing, database, and spreadsheet applications in a Windows environment (Microsoft Word, PowerPoint, Excel, Access) as well as a Google Apps environment (Sheets, Docs, etc).
Proven ability to organize, prioritize, and follow through on multiple tasks, with close attention to detail.
Good written and verbal communication skills with the ability to convey information to interns, visitors, and partners in a welcoming and professional manner. Skill in proofreading.
Interest and sensitivity in working in diverse settings that include interns from a broad spectrum of underrepresented groups.
Proven ability to work in a team and individually. A strong work ethic.
Patience and adaptability.
Discretion in handling confidential information.
Occasional travel will be required for this position
Desired, but not Required:
Experience working with undergraduate and graduate students.
Application Instructions:
Before you begin the online application process, please prepare your application materials in one (1) PDF document. Name the PDF "LastName_FirstName_CODE" Example: Doe_Jane_CODE.pdf Application materials must be in the order numbered below.
Application Materials Must Include:


Please attach one (1) PDF document with the three required components to your online application. Required materials, in order are:
1. A not-to-exceed one-page cover letter clearly describing each of the following five items:
your technical interests and skills
why you are interested in this specific project
how this program addresses your educational and career goals
what you expect to gain if selected
how your personal background and life experience may help you make unique contributions to the program (include social, cultural, familial, economic, educational or other opportunities or challenges).
2. CV or resume
3. Copy of most recent university transcript (unofficial transcript). Graduate students should include their undergraduate transcripts.
For the Online Application Process:
References:
In addition to the required application materials, you must submit two (2) references. Please visit https://www2.cisl.ucar.edu/siparcs/submit-references to submit names and email addresses of two academic references.
Questions:
If you have questions or limitations to using the online application system, please contact Naomi Letourneau at [email protected] or 303-497-8505.
If you have questions regarding submitting references or about the SIParCS program, please contact [email protected] or 303.497.1288.
More information on the SIParCS program may be found at http://www2.cisl.ucar.edu/siparcs.

Please note that while the position description details both minimum requirements as well as desired skills and experience, we want to remind applicants that you do not need to have all the desired skills and experience to be considered for this role. If you have the passion for the work along with experience in education, you are encouraged to apply. We can provide on-the-job training for the rest.
The University Corporation for Atmospheric Research (UCAR) is an equal opportunity/equal access/affirmative action employer that strives to develop and maintain a diverse workforce. UCAR is committed to providing equal opportunity for all employees and applicants for employment and does not discriminate on the basis of race, age, creed, color, religion, national origin or ancestry, sex, gender, disability, veteran status, genetic information, sexual orientation, gender identity or expression, or pregnancy.
Whatever your intersection of identities, you are welcome at the University Corporation for Atmospheric Research (UCAR). We are committed to inclusivity and promoting an equitable environment that values and respects the uniqueness of all members of our organization.