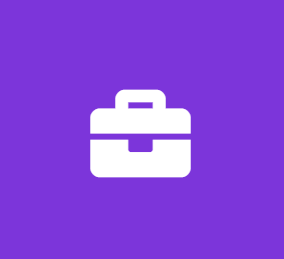 GAME DEVELOPER INTERN (STIPEND)
Change Lab LLC
Software Engineer Internship
Game Design Internship (3 months, Tues/Wed and Fridays/9-5))
BACKGROUND
What is CHANGE LAB™?
There's something different going on here. This is not the same old lectures and videos. Nope. We're talking interactive. We are developing a gamified software classroom for fundraising training- a fun, crazy, engaging experience. Oh, and by the way, fun and crazy is how we all learn best. We have invested the past two years into developing a highly engaging learning experience that works. It is being developed by Brimhall & Associates (www.brimhallassociates.com) a well-established philanthropy consulting firm, located in Los Angeles and Boston, and is designed by senior content experts and a team of animation and game developer interns and a senior game manager. See more at www.changelab-fundraising.com and our Kickstarter at https://www.kickstarter.com/projects/1870765049/change-lab.
DUTIES
As a Winter 2019 intern (overseen by a Lead Game Developer) you will have an opportunity to use your proficient game design skills and your interest in games to apprentice with a philanthropy firm on an exciting, new edtech product. Launch aimed at Q1 2020. Responsibilities will include:
Create game design for Change Lab educational training modules in fundraising (courses being coded into HTML5, but with a current separate course in VR)
Coordinate with animators and content teams to refine
Participate in brainstorming and discussion of game development; interacting with the animation process and asset development
Participate in beta testing and design/game feedback and resolve test issues
Use your skills to assist in beta testing and refining
QUALIFICATIONS
Must have good communication skills, as well as proficiency in game development elements. Ideal candidate has an interest in the non-profit sector, works well with a team as well as independently, has a flexible schedule that allows for Tuesdays, Wednesdays and Fridays in the South Park area dtla office (one block from the Pico Metro stop.) Important that the ideal candidate is interested in committing to a minimum three-month engagement.
COURSE CREDIT OR STIPEND
Student course credit as authorized by your school (3 months of successful work.) $300 stipend upon successful completion of the internship.
TO APPLY
Please send resume and cover letter.
Job Type: Internship
Salary: $1.00 to $100.00 /month
Experience:
relevant: 1 year (Preferred)
Education:
High school or equivalent (Required)
Work Location:
Company's website:
www.changelab-fundraising.com