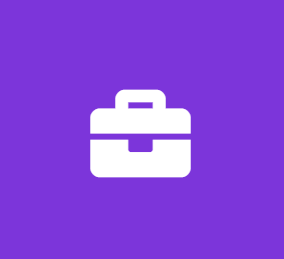 Internship Coach
Cultural Experiences Abroad
Consultancy-Coaching Internship
CEA provides study and internship abroad education programs for domestic university students looking to earn college credit from fully accredited programs in Europe, Latin America, Africa and China. CEA's programs combine a student-centered curriculum, global competence, cultural immersion, and academic excellence. CEA is widely recognized for the quality of its programs and has a strong global brand in the education industry. Headquartered in Phoenix, AZ, CEA employs over 200 staff in 15 countries around the globe.
Position Overview:
The Internship Coach is a critical member of the Program Development team responsible for scaling the CEA Internship programs while creating a positive student experience.
Under supervision of the Internships Abroad Director and in close collaboration with Internship Placement Operations Manager, the Internship Coach will:
Focus on and develop expertise on all internship placements abroad
Provide career development coaching to each accepted and enrolled program participant to explore and identify an appropriate career focus and then support the student through the placement process through resume, cover letter, interview coaching.
Guide students through establishing systems to maintain a healthy balance between internship, academic and personal responsibilities and goals over the course of their experience abroad.
Advise students regarding the academic, housing, visa and logistical requirements of engaging in a CEA program abroad.
The Internship Coach will use standard operating procedures, as well as independent analysis and judgement to develop, coordinate, and execute complex and varied administrative, advising and career development coaching in order to provide exemplary career services to CEA internship students. The Internship Coach will work with the Internships Enrollment Manager on defining and adapting processes to create a unique, effective and scalable work flow for all internship students.
Ultimately, the Internship Coach serves as an extension of the On Site Internship staff preparing students to succeed in their internships abroad. By the end of their experiences with their internship coach, students should be able to:
identify and articulate three internship learning objectives for their experience abroad
compare and contrast the nuances of their career interest within their broader career fields
Duties:
This person must have a strong ability to read and advise students while recognizing some fundamental differences between the intensity of a study program versus an internship program, and how those intensity levels align with a student's capacity to navigate those challenges successfully. The position includes the following responsibilities:
As students move through the application, acceptance and enrollment pipeline, assess student readiness for the internship abroad programs to ensure students engaging in the program are appropriately aligned to the program expectations.
§ Review student application materials and interview all students within agreed upon timelines, resulting in a yes/no determination with corresponding notes
§ Prepare student application materials for placement review and acceptance within agreed upon organizational timeframes.
§ Keep CEA systems, primarily Sales Force, up to date with all students, parent and university communication
Ensure students are prepared to succeed professionally in their CEA internship program
§ Evaluate and advise students on internship materials in pre-departure process
§ Implement communication plans and strategies to support accepted and enrolled internship students
§ Master the visa processes for each assigned country, and provide accurate guidance and advising to students
Serve as an expert on CEA internship programs in the Phoenix Home office, and serve as primary resource and liaison to the Admissions Counselors and, under the direction of the Internship University Partnerships Manager, to the University Partnership Coordinators on this product line
Establish a consistent communication pipeline with assigned On-Site teams to assure the consistent collaborative application of established placement processes and ensure a seamless pre-departure student experience within the context of career development and internship preparations.
Research best practices in international education and career services to: 1) improve the quality of the pre-departure placement process and, 2) provide productive recommendations to improve the recruitment and advising process for all students in the internship pipeline
Meet and/or exceed internship enrollment goals, aligning with CEA growth goals
Interface Regularly with:
Internships Abroad Team
International Operations - Study Center Internship Teams
Custom Programs Team
Enrollment Team
Position Expectations
Must exhibit excellent oral and written communication skills.
Must have superior interpersonal skills with a demonstrated commitment to cultural diversity.
Must be adept in SalesForce and serve as a resource in designing new work flows in SalesForce for internships
Ability to research and quickly develop knowledge of employer recruiting strategies, job market trends, occupational, career and personal growth.
Must be a self-starter and possess strong analytical and problem-solving skills.
Demonstrated ability to organize and work independently as a leader and as part of a team.
Ability to respect CEA confidentiality and ethical practices.
Ability to respond professionally to common inquires and/or complaints from students, staff, employers or community at large, regarding career programming and technology.
Collect and present key improvement opportunities to leadership to attain support.
Ability to work collaboratively with various groups across the organization both domestically and internationally to create and continue to transform a working model for ultimate business efficiency.
Experience Requirements
Bachelor's degree required/Masters preferred
Minimum 3+ years of professional experience, at least part of which is in career services coaching or advising
International study, work or internship experience of a minimum of 3 months.
Experience with Salesforce preferred
Experience with developing and growing new programs a plus
Must thrive in a fast-paced, constantly changing environment
Physical Demands:
The physical demands described here are representative of those that must be met by an employee to successfully perform the essential functions of this job. Reasonable accommodations may be made to enable individuals with disabilities to perform the essential functions.
Must be able to sit for extended periods of time while talking on the telephone, using computers for typing and entering data for approximately 3 – 4 hours, use 10-key for math calculations, have good communication skills (i.e., communicate clearly and effectively in both written and spoken English). Must be able to see well and able to read fine print. Must be able to lift boxes weighing up to 15 pounds – maintaining files and documentation requires stooping as well as carrying and/or lifting materials.
Work Environment:
The work environment characteristics described here are representative of those an employee encounters while performing the essential functions of this job. Reasonable accommodations may be made to enable individuals with disabilities to perform the essential functions.
For the most part, ambient room temperatures, and lighting typical of an office environment are present. Employee must be able to work with a computer screen for extended periods of time (approximately 3-4 hours) and work in an open area with other employees.
**This job description in no way states or implies that these are the only duties to be performed by the employee(s) incumbent in this position. Employee(s) will be required to follow any other job-related instructions and to perform any other job-related duties requested by any person authorized to give instructions or assignments.