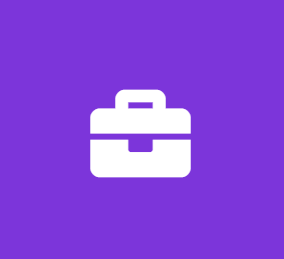 Oklahoma State Intern
The Seminar Network
Internship
Overview
The Americans for Prosperity - Oklahoma Intern will be an integral part of AFP's state operations, providing key support for the State Director and Deputy State Director. The position requires the ability to coordinate and track details across multiple projects, including scheduling, ongoing policy issues, legislation, and election initiatives. The ideal candidate will be passionate about economic freedom and committed to advancing every individual's right to opportunity and prosperity through free markets.
Your Responsibilities Include
Track AFP policy engagement at the state and local level
Learn and implement Market-Based Management© philosophies across all tasks
Assist in coordinating meetings and events, both internal and external
Research and writing for the Oklahoma state team
Assist in citizen contact
Attend meetings, hearings, and events as needed
Knowledge and Skills You Bring to the Organization
Exposure to the legislative process and tracking legislation through tracking software
Research experience
Exposure to grassroots organizing
Strong attention to detail
Exceptional written and oral communication skills
Integrity, humility, and an entrepreneurial attitude
Positive goal-oriented outlook
Willingness to learn and provide assistance as necessary
Ability to work independently as well as collaboratively, occasionally under strict deadlines
Standout Candidates May Also Bring
Political and/or legislative experience
About Us
Here are some examples of the positive impact our grassroot staff have made in the lives of Americans across the country.
Americans for Prosperity is driving long-term solutions to the country's biggest problems through broad-based grassroots outreach. Our activists engage friends and neighbors on key issues and encourage them to take an active role in building a culture of mutual benefit. We have an on-the-ground infrastructure in 36 states that recruits and unites citizens behind a common goal of advancing policies that help people improve their lives.
Americans for Prosperity Foundation is dedicated to educating and training citizens to be courageous advocates for the ideas, principles, and policies in a society of mutual benefit-knowing that leads to the greatest prosperity and well-being for all. Our educational programs break barriers standing in the way of people realizing their potential. By eliminating these obstacles to opportunity, in areas like occupational licensing, free speech, K-12 education, and free trade, we are supporting and working to lift up the lives of individuals and local communities.
We believe that diversity in experiences, perspectives, knowledge and ideas fuels creativity, broadens knowledge, and helps drive success. That's why we're proud to be an equal opportunity employer and strive to treat all employees and applicants with honesty, dignity, respect and sensitivity. We welcome all qualified applicants regardless of color, race, religion, religious creed, sex, gender or gender identity, gender expression, sexual orientation, national origin, citizenship, ethnicity, ancestry, age, physical disability, mental disability, medical condition, pregnancy (including medical needs which may arise from pregnancy, childbirth, or related medical conditions), military and veteran status, genetic information, marital or familial status, political affiliation, or any other legally recognized protected basis under federal, state or local laws, regulations or ordinances.