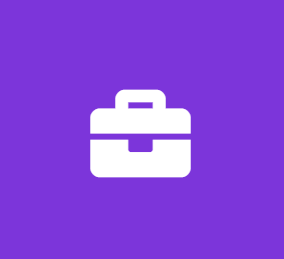 Intern-IT, Quality Assurance
Federal Home Loan Bank
Quality Assurance Internship
IT Solution Delivery-Quality Assurance Intern
Summer 2020
Are you interested in an internship that provides you an opportunity to turn your related coursework into real world business experiences? Do you thrive on fostering collaboration with others and working with a team? The Federal Home Loan Bank of Indianapolis is seeking well-rounded and motivated individuals to join our IT Solution Delivery-Quality Assurance department for our summer internship program. The student filling this position will handle a wide range of important duties.
During FHLBank's 10-week paid summer internship program, you will be provided the opportunity to gain first-hand knowledge in the finance industry, network with industry leaders in our field and develop your skills. Interns participate in a variety of activities while on-site including group project work, team building, a service project and dining etiquette, just to name a few. We seek individuals who thrive in challenging and diverse environments, are motivated goal achievers and having a willingness to learn.
Responsibilities:
Complete work with QA metric dashboards including identifying source data and building an delivering new dashboards
Assist with streamlining existing manual processes
Completing test automation including running and reviewing results
Position Requirements:
1.Effective written and oral communication skills
2.Ability to take instruction and work independently, as well as in a team setting.
3.Strong organizational skills with attention to detail
4.Analytical and problem-solving skills
5.Proficiency in Microsoft Office applications
6.High-level understanding of IT environment structure is preferred.
Program Features & Requirements:
Interns are paid a competitive hourly rate.
Our intern program is for students that have completed at least their sophomore year. Graduate students and MBA students are highly encouraged to apply.
Applicants should be Computer Science or Management Information Systems majors.
The Federal Home Loan Bank of Indianapolis is an Equal Opportunity Employer.