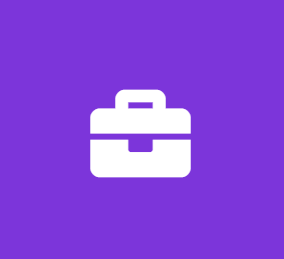 Mental Health Innovation Intern @ Harvard Innovation Lab VIP incubated Non-Profit Mental Health Startup
Ignite Mental Health
Health Internship
Do you want to learn how to improve the world? Ever wonder what it would be like to be able to get in at the ground level working at a world-changing organization just as they started growing rapidly with a team of less than twenty? Do you want to be a part of building an organization helping mental health entrepreneurs and ChangeMakers as they scale to impact the lives of 1000's, 100,000's or 1,000,000's and secure $XX M+ funding?
At Ignite Mental Health we're mobilizing, supporting, and uniting mental health entrepreneurs/ organizations while concurrently mobilizing students at scale, to achieve Three Utopian Mental Health Goals. Using this novel approach, we're working to make the impossible inevitable; helping build and scale breakthrough organizations and movements to be as impactful as Facebook and Google but in addressing the root causes of some of the biggest problems affecting mental health!
Become a member of a mission-driven founding team that grew rapidly from the Harvard and MIT communities with the help of the Harvard Innovation Labs Venture Incubation Program, to become a nationwide effort in just 9 months!
As a member of the Ignite team, you will perch atop a world-changing organization and have the opportunity to learn, grow, and hopefully thrive in a fast-paced, entrepreneurial, and impact-driven environment. On a daily basis, you will likely find yourself exposed to new perspectives, developing and growing in ways you did't expect you would!
If you're looking for a structured, predictable, and hold-your-hand type environment, Ignite unfortunately won't be it! Tenacity, a go-getter/self-starter mentality, and a willingness to speak up and fully embrace radical candor are essentials. As too is the desire to work in a nimble fast-paced startup, where bottlenecks, imperfect processes, and growing pains are the norm on the road to world-changing success.
Curious about how transformative and unique your experience with us could potentially be? Find out for yourself by contacting any of our past or current interns on LinkedIn!
FYI talent comes in all forms and sizes, we're not easily dazzled by big-brand schools or companies. We are dazzled by people who genuinely want to improve the world and who have the growth mindset and chops to make it happen!
General responsibilities
Working as part of a single or range of teams which could include prototyping and building mental health products, programs, organizations, internal operations or infrastructure which will have a huge impact on mental health!
Actively learning on the job and diving into new areas where you may have little expertise in
Learning from mistakes and failed projects (you'll be wearing a lot of hats)
Amplify the efforts of our executive team (CEO, COO, VPs) and help implement our vision
Own the mission of our organization and wear whatever hat is necessary to achieve OKR's!
Role specific responsibilities are dependent on the team you are matched with and can be discussed further during in-person interviews. Ignite is a fast growing startup and our internships are most definitely not like traditional (big company) internships, so be warned that position titles don't equate to traditional job responsibilities - things change quickly here, as to could your role!
Requirements
Deeply passionate about helping transform mental health
Growth mindset, hungry to learn and develop a sense of 'extreme ownership', not afraid of taking risks or failure
Comfortable being pushed outside of your comfort zone in a true startup (sometimes chaotic) environment; wearing any hat needed (aka pivoting to new outcomes and roles and responsibilities in different functional areas outside of your initial functional areas based on changes in the startup's priorities - it's a rollercoaster of a journey!)
Great navigator or open to learning FAST: constantly testing hypothesis, iterating and developing approaches to achieve outcomes
Personable: highly empathetic, comfortable interfacing with people on sensitive topics
Relentless learner: you want to maximize your experience with us and learn as much as you can
Be honest, transparent and high-integrity
Nice-to-haves
Leadership experience
Appreciation of puns :-)
NB: This position is at a non-profit mental health organization and is non-compensated. For candidates who are in University /a co-op, we gladly invest best efforts in assisting you in your securing of educational internships (for credit), financial stipends, financial fellowships or financial scholarships to cover your living and other costs while with us.
Ignite Mental Health is a non-profit organization founded and run by Harvard students and incubated by the Harvard Innovation Labs VIP program. We are not a department of Harvard University, nor are we in anyway owned or operated by the University.
Keep up to date with upcoming opportunities at Ignite by following us on Instagram or www.ignitemh.org
Our ambition is to help build organizations, movements and products —unafraid of transforming traditional approaches—that tackle the root causes of some of the biggest problems affecting mental health.
Are you in?