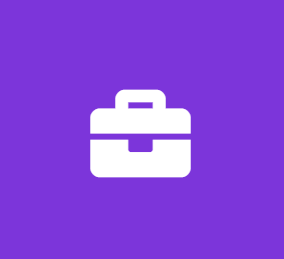 Business Analyst Internship (Fall 2019)
M3
Business Internship
Who are we?
M3 is a Top 150 Workplaces winner named by the Atlanta Journal Constitution! Employee-owned, family-oriented, and a great place to grow your career. Our company-wide personal commitment to both clients and employees is simple: do the right thing and invest in long-term relationships. Together, we work to provide the highest standard of financial services and technology to deliver on our mission to drive hospitality company success. M3 helps make hospitality companies successful through technology that drives financial performance. Our software is the hotel accounting software used and trusted by the biggest names in the hospitality industry. We are looking for talented professionals to join our team!
We're located in a beautiful, new building in Gwinnett County, GA just off I-85 and complete with an employee gym, bright open workspaces and games in the break room.
Description Summary: M3 is looking for a highly motivated, creative problem solver for a part-time/part year internship position that is assigned to students enrolled in a collegiate business, software product management, MIS, or IT program. This position is designed to provide entry level project assignments to allow students to gain experience in the world of software development, specifically focused on helping the Business Analysis and Product Management group with research and writing technical specifications for software enhancements and changes, while providing M3 with the ability to preview the performance of a potential full-time hire. You may be able to rotate through various IT departments in future semesters after completing the first semester/internship in the
People interested in the areas below should apply!
Software product management
Business analysis/technical requirement writing and planning
Business intelligence
Data and analytics
Software development
Quality assurance/testing
SDLC using AGILE methodology
We are currently recruiting for Fall 2019!
Essential Duties: The duties listed below are the essential functions of this position, and they may change as the needs of the company demand. All associates are expected to do what is necessary to get the work done and to cooperate fully with their supervisor's requests for additional or altered duties.
Assist the product team in project research.
Be creative and ask questions.
Present and communicate research results to the product team.
Complete project assignments on time with high quality.
Learn to use M3 products and business processes.
Establish good working relationships with peers and coworkers, providing support when asked and with a cooperative and curious attitude.
Develop other required PC and task related skill.
Come to work on time, as scheduled with an attitude prepared to learn and contribute.
Other duties as assigned.
Education/Training/Experience:
High School Graduate working towards a college degree in journalism, English, business, IT or a related field
Prefer students enrolled in local colleges, for example UNG, UGA, GSU, GaTech, GGC etc.
Strongly prefer successful completion of at least one computer science/ information technology course at the college level, preferably programming
Experience with Object Oriented Programming (C#, Java), SQL, and TFS preferable.
Must have strong written and verbal skills in English.
Must have knowledge of a variety of computer software applications in word processing, spreadsheets, database and presentation software (MSWord, Excel, Access, PowerPoint).
Strongly prefer those who have practiced work in an IT related job, projects, etc.
Physical Requirements:
Ability to sit and/or stand for extended periods
Ability to perform work on a computer for extended periods
Ability to travel in representing the company's interests required
Ability to attend work and meetings with excellent attendance and punctuality
Ability to bend and lift up to 25 lbs.