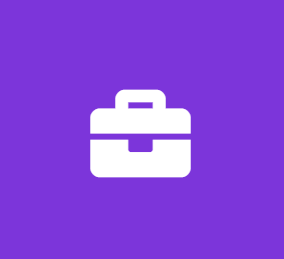 Paid Human Resources Intern
New York Psychotherapy and Counseling Center NYPCC
Business Internship
New York Psychotherapy and Counseling Center (NYPCC), is a leading non-profit in NY, which has been caring for the community and serving the underserved population, in mental health, for over 40 years. This position will be based out of our Headquarters in Jamaica, Queens NY.
The ideal Human Resources Recruitment Intern is creative, detail-oriented, and a self- motivated individual. Candidate assumes responsibility and ownership of job duties and takes initiative. This is an excellent opportunity to gain practical experience in the HR field while working with an active, upbeat non-profit organization.
This internship is educational and practical. Candidates will learn how to apply skills acquired in school to a professional setting. Individuals will gain excellent understanding of the role that Human Resources plays in a non-profit organization.
The Human Resources Intern will directly assist the Talent Acquisition Manager with a wide range of projects related to recruiting, onboarding-orientation, branding, marketing and communications, filing and other HR related initiatives.
Job Responsibilities:
Conduct full-cycle of recruitment; screen, evaluate, interview candidates through effective methods
Assist with internal and external communications
Draft job descriptions and post positions via internal and external job boards
Maintain and expand talent pool
Assist in new hire orientation process
Other duties as assigned
Qualifications:
Must be enrolled in an undergraduate or graduate program
Strong writing, research skills, confidence and maturity to assume responsibility
Ability to prioritize tasks and handle numerous assignments simultaneously
Creative with flyers, social media savvy and branding
Accountable and dependable
Proficient in Microsoft Office and internet applications
Strong communication skills, both verbal and written
Why NYPCC:
Opportunity for growth
Great company culture
Innovation and development
New York Psychotherapy and Counseling Center is a fast paced, energetic, dynamic environment that employs people with a passion for our mission. We offer a very competitive salary with full benefits including: medical, dental, vision, paid time off, 403B Retirement Plan, Bonus, etc.
NYPCC is an Equal Opportunity Employer
Job Type: Part-time
Job Types: Part-time, Internship
Experience:
relevant: 1 year (Preferred)
Application Question:
Do you have any Human Resources Experience?
Work Location:
Working days:
Monday
Tuesday
Wednesday
Friday
Thursday
Typical start time:
Internship Compensation:
This Job Is Ideal for Someone Who Is:
Dependable -- more reliable than spontaneous
People-oriented -- enjoys interacting with people and working on group projects
Detail-oriented -- would rather focus on the details of work than the bigger picture
Innovative -- prefers working in unconventional ways or on tasks that require creativity
High stress tolerance -- thrives in a high-pressure environment
Schedule: