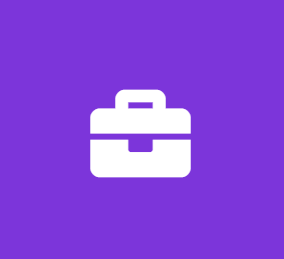 Summer Intern - Firmware Test Development Engineer
Seagate Technology
Quality Assurance Internship
About the Team:
The Systems Integration Engineering department authors and debugs test software and hardware for hard disc drive firmware.

About the role:
The Systems Integration Engineering department has an opening for a highly motivated intern to develop tests and tools used in the design center's integration and compatibility labs. This position provides the candidate with full development life cycle experience from developing test design documents, code development, bench testing, lab and automation integration and test maintenance. This position is a unique opportunity to work on software development and tools used to test new disc drive product features. The position reports directly to the Senior Engineering Manager.
You will :
Be part of a team that develops tests for advanced engineering programs

Assist test developers with alignment of existing tests and development of algorithms to fully test new product features.

Assist with the design, development and debug of software to perform feature test (Current tests are written in C, C++, and python).

Learn how to integrate tests into an existing test process for the firmware test labs.

Interface with firmware development engineers in the run-break-fix cycle to verify feature design.
About you:
Pursuing a degree in the field of computer science, engineering or math and must be returning to school in fall 2020.

Working knowledge of the C programming language.

Strong written and verbal communication skills.

Must be highly motivated, self-managing and a quick study.

A team player who enjoys working as part of a team of engineers
You might also have:
Basic understanding of PC architecture.

Able to work independently as well as contribute as a team member

Agile knowledge and experience
Location : Longmont, CO
Our Longmont product-design campus is nestled against the foothills with exceptional views of the Rocky Mountains. Here at work, you can grab breakfast and lunch in the on-site cafeteria or get an afternoon espresso, prepared by a professional barista. Our 1,500+ employees enjoy an active on-site experience from sporting activities (get in a few laps at lunch on our 1-mile walking path around campus, play ping-pong or volleyball, or stop in our 24- hour fitness center for a group or individual workout) to community service and many employee resource groups including Pride!, Women's Leadership Network and a Young Professionals Network.
Interns typically work Monday through Friday 8am to 5pm. The hours are subject to change with or without notice at the sole discretion of Seagate.
#internship
Job Family: Operations Support