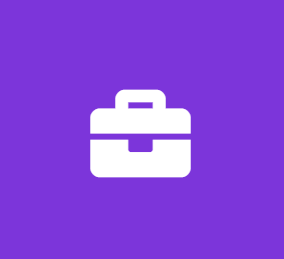 Creative Assistant/Activity Planner Intern
Bayville Manor
Customer Support Internship
We are seeking an Entry Level or Intern Creative Assistant/Activity Planner for our non-medical Senior Living Facility. Duties include designing and regularly updating internal & external marketing materials (including but not limited to digital visuals, hand-outs, graphic designs) to enhance our residents' quality of life and promote our facility and daycare programs. In addition, you will be responsible for planning & organizing our monthly activity program from conception through completion for our activities coordinators. Position reports directly to the Managing Director.
Candidates should:
Have (1) year of experience working in a professional work environment
Excellent verbal and written communication skills
Be creative, innovative and fluent in digital and graphic design
Be detail and deadline oriented, work well with little supervision
Have an excellent work ethic and be willing to be persistent for excellent outcomes
Knowledge of blogging and newsletter creation a plus
This is a new position that, depending on performance, could develop into a full-time position with benefits and perks.
TO APPLY, PLEASE INCLUDE YOUR RESUME, COVER LETTER, PORTFOLIO DEMONSTRATING YOUR VISUAL, WRITTEN COMMUNICATION SKILLS AND YOUR ABILITY TO USE RELATED SOFTWARE. (E.G.; DIGITAL IMAGES, GRAPHICS YOU CREATED/EDITED, PROMOTIONAL/MARKETING CONTENT YOU CREATED).
Job Types: Part-time, Internship
Salary: $10.00 to $13.50 /hour
Education:
Work Location:
Benefits:
Paid time off
Flexible schedule
Professional development assistance
Internship Compensation:
Pay Frequency:
Bi weekly or Twice monthly
This Job Is:
A job for which military experienced candidates are encouraged to apply
Open to applicants under 18 years old, provided it is legally allowed for the job and location
A "Fair Chance" job (you or the employer follow Fair Chance hiring practices when performing background checks - learn more at https://start.indeed.com/fair-chance)
A good fit for applicants with gaps in their resume, or who have been out of the workforce for the past 6 months or more
A job for which people with disabilities are encouraged to apply