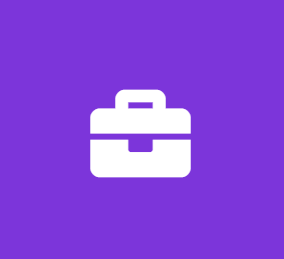 Entry Level Civil Engineer Intern (EI) - Fort Lauderdale
WGI
Civil Engineering Internship
At WGI, you will find talented, passionate associates providing exceptional service in collaborative, team-driven environments, all while having fun and enjoying the work they do. WGI prides its reputation as one of the nation's top consulting firms - and our awards support our beliefs. We strive to stay ahead of the curve investing in the latest tools and technology. We are always looking for remarkable individuals to join our team and help expand our visionary approach. If you think you are an innovative team-player and want to shape your community, join our WGI team today!
We are currently seeking an Entry Level Civil Engineering Intern (EI) to be part of our Civil Engineering team in our Ft. Lauderdale, FL office. The training for this position will take place in West Palm Beach then the position will transition to Ft. Lauderdale.
In this position you will assist in the preparation of land development and municipal design projects for local clients such as state, county and local governments as well as private clients or land developers. The candidate will work in a fast-paced engineering environment where projects may range from large scale multi-year municipal programs to single family housing or commercial developments. Over the last two decades, WGI has been involved in some of Florida's largest and most complex projects. As a firm we continue to grow and look forward to the opportunity to add talented engineers who are eager to work on exciting projects and grow professionally, themselves.
Job Duties:
Develop engineering designs including plans, profiles, cross sections, paving, grading and utility details;
Assist in the creation of engineering documents including storm water design reports, permit applications, and supporting calculations;
Generate engineering plans using CADD;
Perform construction quantity estimates;
Cross-train in all civil engineering disciplines including pavement, grading, drainage, water, wastewater and lift station design, signing and pavement marking, storm water pollution prevention and maintenance of traffic;
Coordinate plans, calculations and specifications amongst multi-discipline engineering teams;
Ensure designs, plans and calculations are complete and accurate.
Permitting through various local, state, and federal agencies
Perform construction observation, complete field reports, prepare for project certification
Job Requirements:
Bachelor's Degree in engineering from an accredited four-year college;
Proficiency in CADD (Civil 3D preferred);
Experience with basic production software tools (Word, Excel, PowerPoint);
Familiarity with modeling software (ICPR, EPANET, WaterCAD) is helpful, although not required;
Strong work ethic;
Ability to work independently and as an integral part of a project team;
Good verbal communication and technical writing skills.
If you have what it takes to join our growing organization and want to be part of a dedicated team, please submit your resume for review by our Talent Acquisition Team. WGI provides a competitive salary, excellent benefits, and an outstanding work environment. EOE