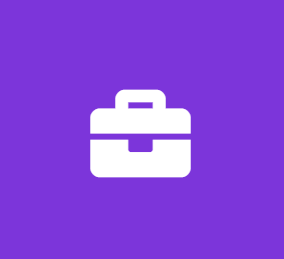 Junior Sales Analyst
Glen Dimplex Americas
Marketing Full Time
About Us
The Glen Dimplex Americas organization operates in North, Central and South America. Focused on enhancing the moments that matter in life with a commitment to delivering the best design and efficiency in the areas of temperature control and comfort creation. The organization's portfolio of leading brands are strategically positioned to meet the market challenges of tomorrow by enhancing the moments that matter in life and in the environment.
The Dimplex brand focuses on innovation, inspired design and energy efficiency while the Cadet brand invites warmth and dependability at a value appreciated by its customers. Together these brands provide complete product offerings in the residential and commercial comfort categories, ranging from electric heaters, to fireplaces and controls. Dimplex also delivers on inspired design in the category of home furnishings with a complete line of mantels and media consoles.
Glen Dimplex Americas is a division of the Glen Dimplex Group - the world's largest manufacturer of electrical heating, which holds significant global market positions in domestic appliances, heating, cooling, ventilation, and renewable energy solutions. Headquartered in Dublin, Ireland the Glen Dimplex Group privately owns over 40 brands with operations in 80 countries.
About The Opportunity
We are looking for a Junior Sales Analyst to join our Sales team in Vancouver, WA. This position is responsible for supporting the sales team by providing sales and pricing analytics as well as developing and interacting to a broad scope of our customers within an assigned territory to increase sales of products. The successful candidate is a driven and customer-focused sales professional who will take ownership for the success of our customer base, while partnering with customer service, marketing and sales teams.
Primary Responsibilities
Serve as CRM sales liaison working with IT to manage tickets and dashboard report requests for the sales organization
Pricing analysis working with sales team on price exception requests as well as overall price matrix maintenance
Create ad hoc sales reports utilizing SAP universe
Provides value added market intelligence to the sales and customer service teams.
Assists with the development of sales strategies designed to demonstrate the features and benefits of products to achieve increased sales and profitability.
Secondary Responsibilities
Researches new opportunities and projects to unveil key developers, contractors and property owners.
Develops and implements account specific sales strategies; drives sales revenue, both with existing accounts and development of new customers.
Qualifies interested customers and arranges sales appointments and/or lunch and learns with/for field sales representative.
Conducts sales presentations, utilizing our digital content or webinars.
Develops and executes on a strong prospecting plan; including lead research, introduction calls, and continued account approach.
Effectively communicates our value proposition and responds to objections, competitive questions, and other FAQs as needed.
Proactively manages schedule, leads pipeline (quotes), and campaigns in order to meet milestones and quarterly objectives.
Performs other duties as assigned.
Knowledge, Skills & Abilities
Ability to work effectively with computer programs, including MS Word, PowerPoint, Excel and Outlook.
Experience with CRM and SAP programs preferred not required.
Independently and effectively handles multiple competing priorities and makes good use of resources.
Excellent verbal and written communication skills.
Ability to work under pressure and achieve deadlines.
Must be highly organized and results oriented.
Excellent attention to detail with an analytical approach.
Ability to work in fast-paced, self-directed environment.
Requirements
Associate's degree in business administration, marketing, communication or in a closely related field is required. Bachelor's degree in a related field is desirable.
Minimum of two (2) years of experience in sales support, including account management and customer service experience.
Sales development experience in the electric heat market is preferred.
How to Apply
Glen Dimplex Americas offers a competitive compensation and benefits package, and we are continually striving to attract and retain the best talent available, building ongoing success for both our organization and our employees!
Our team members include people like you:
enthusiastic, innovative, motivated and creative. If you are interested in joining our team or learning more about this opportunity, please apply now.
Glen Dimplex Americas is committed to fair and accessible employment practices.
We thank all applicants for their interest in Glen Dimpex Americas, however, only those selected for an interview will be contacted.