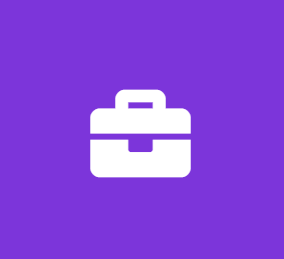 Risk Analyst Intern
Western Asset Management
Analyst Internship
Overview
Your skills will shape our future
Come join our team for the summer! At Western Asset, our attitude is entrepreneurial but our approach to managing other people's money is always measured, which is why we place such a high value on effective risk management. We'll help you build an in-depth knowledge of risk management that provides a solid foundation for future specialization or a broader career in many different areas of fixed-income investment, from investment management to client-facing roles.
Our ten week internship program is designed to provide valuable career experience for students who wish to apply their education and skills in a global fixed-income-oriented work environment. This is an intensive program that mirrors the responsibilities of an entry-level position within the Firm. Participants get on-the-job training as well as technical and business-oriented education. As a summer intern at Western Asset, you will be performing real work that contributes significantly to the success of the organization.
Responsibilities
What you will do
Provide research and analysis to inform the risk assessment process, assessing portfolio risk exposure, understanding benchmark characteristics and determining trade allocation parameters.
Insure the integrity of all data being utilized, to include monitoring the daily process that maintains and updates the primary securities database and related analytical system.
Perform quantitative analysis as required for portfolio specific analysis.
Where analytical ability comes first
Push forward your career as you push forward our quantitative and risk management competencies through your exceptional analytical skills. We'll give you the support you need to make a significant contribution, building on your business and technical know-how and developing your communication and interpersonal skills. A self-starter and a team player, you'll be ready to learn from others, drive your own development and share your knowledge.
Qualifications
What you will bring
A PhD or Master level students from a quantitative field such as Finance, Econometrics, or Physical Sciences with a proven record of academic excellence and achievement.
Demonstrated knowledge of and interest in fixed income financial markets
Strong technological acumen; advanced Excel, Access queries, SQL, etc.
Working knowledge of Bloomberg API highly desires
About Western Asset
At Western Asset we're saying hello to the future. Committed to being the leading fixed-income investment management firm in the world, we're investing in new technologies, methodologies and markets. We're also investing in our people. Our business is guided by a belief in doing the right thing: that if we treat our clients and colleagues with fairness and respect, success will follow. We're building on our reputation and resources with an entrepreneurial approach that drives innovation. Every day is an opportunity for us to get better by making the most of the possibilities that our people and ideas can bring.