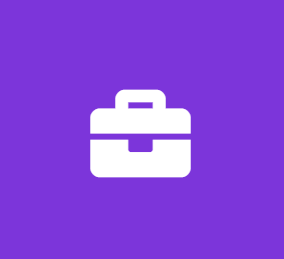 2020 Summer Digital Business Operations Intern
National Football League
Business Internship
NFL Summer Internship Program participants have the opportunity to contribute to the organization's success while receiving an unmatched, behind-the-scenes learning experience. Though interns work within specific departments, they are able to explore all aspects of the business of professional football through challenging project assignments, speaker presentations, mentoring relationships, and networking opportunities.
The summer program covers a minimum of 8 weeks, from Monday, June 8, 2020 through Friday, July 31, 2020. Please note that some departments may require their interns to work past the official end date. If so, this will be communicated to the applicant during the interview process. Interns will be required to work five (5) full days (approximately 40 hours) per week. Interns will be paid an hourly rate for their work. Relocation assistance is not provided for Summer Internship Program Participants.
Application Deadline:
Applications must be submitted no later than Sunday, November 24th, 2019 at 11:59 PM EST. No exceptions will be made for those who miss the application deadline.
Due to the high volume of applicants, only those selected for interviews will be contacted. If you are not selected, you will receive an email notification. Please do not contact the NFL regarding the status of your application.
Qualifications
An interest in the business and process side of Digital rather than the creative or software development side. Above average football knowledge
Rising Undergraduate Senior, graduating either Fall of 2020 or Spring of 2021
Must have completed a minimum of three years in an accredited four-year college/university degree program
A minimum GPA of at least 3.0. Academic transcripts (official or unofficial) will be requested
Some prior internship and/or work experience is preferred
Excellent verbal and written communication skills
Strong organizational, analytical and critical thinking skills
Strong understanding of Microsoft Office Suite: Word, Excel, PowerPoint
Demonstrated interest in working in professional sports
Applicants must be legally permitted to work in the United States and international students must have all visas and employment authorizations prior to the start of the internship.
Completion of this application assumes eligibility to work in the United States.
Work Locations: CA Culver City - NFL Office 10950 Washington Boulevard Suite 100 Culver City 90232
Worker Type: Employee
Person Type: Intern
Assignment Category: Full-Time Temporary
Education Level: Bachelor's Degree
Job Posting: Oct 31, 2019, 6:03:56 PM
Application Deadline: Ongoing