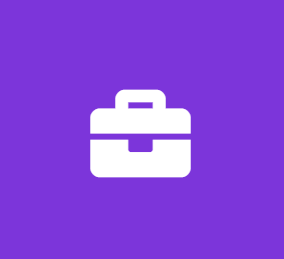 Technical Marketing Assistant & Sales Support (Entry Level)
Bridgley
Marketing Full Time
About Bridgley:
Bridgley is a fast-growing financial relief services company seeking a technically proficient marketing assistant to join our team.
This role consists of supporting the inbound and outbound marketing efforts as well as technical support running and maintaining sales team automation operations. Our ideal candidate is someone who thrives in a fast-paced environment, is an out-of-the-box problem solver and is open to continue learning and perfecting their skillset.
While this is an entry-level position, we are looking for someone who has the potential to grow and evolve with the company.
Responsibilities:
Technical Sales Support:

Phone system setup & configuration
Troubleshooting network infrastructure: networking equipment, printers, PC/Server hardware, etc.
Troubleshooting sales system software issues
Inventory management: hardware and licenses
Inbound & Outbound Marketing:

Assist with SMS, email, and voicemail marketing efforts
Help develop and execute automated marketing campaigns

Outline data flow and structure
Create webhook sequences
Manage consumer data lists
Qualification & Skills:
Proficient in MS Office & Google Suite applications: Word, Excel, Outlook, G-Mail, Sheets, etc
Ability to learn and understand technical applications
Excellent written and verbal communication skills
Physical: ability to lift and setup network and computer equipment
Interests and skills not required but major bonus points:
Programming: Python, PHP, MySql, Javascript, etc.
Website Development: Wordpress, Instapage, WP Bakery, HTML, CSS, etc.
Basic graphic design skills. Experience with the Adobe Creative Suite: Photoshop, Illustrator, InDesign, Premier, XD, etc.
Connoisseur of Korean BBQ and an appreciation of Asian culture and foods.
Education/Experience:
Formal or online education in computer science, marketing, business, communications, or similar fields.
0-2 years of related marketing or technical support experience
Position:
Employment Type: Full-time
Experience: 0 to 2 years (Entry Level)
Salary: $33,000/year

Performance review and salary re-evaluation after 90 days
Benefits:
Paid Vacation
Competitive health benefits including; medical, dental, vision
Free gym in building
Food trucks and farmers market
Occasional catered lunches