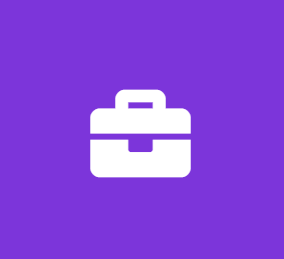 Program Analyst, Junior Level
Rite-Solutions, Inc.
Analyst Full Time
Rite-Solutions, Inc., a growing and innovative CMMI-Dev Maturity Level 3 software and systems engineering company, is seeking a skilled and motivated Junior Program Analyst candidate in the Norfolk, VA area. This is an immediate opening for a full-time position providing engineering support to the Surface Maintenance Planning Program SURFMEPP located at the Norfolk Naval Shipyard in Portsmouth, VA. SURFMEPP maintains, monitors, and refines Class-wide and Individual-Ship Maintenance Plans for all non-nuclear surface ships to ensure material readiness for the projected service life, develop life-cycle strategies to address system upgrades, and fully implement the Class Maintenance Plan into each surface ship's maintenance schedule and availability planning process.
Job Description
The Junior Program Analyst supports the SURFMEPP Chief Engineer CHENG in the strategic communications and interrelations between SURFMEPP and various senior Fleet Stakeholders. Specific Junior Program Analyst duties include:
Develop, schedule and coordinate communications utilized by the CHENG such as face-to-face briefings and engineering-related presentations
Track recurring engineering deliverables both internal and external to the command to ensure timely submission of engineering requirements
Requirements
Must possess a high school diploma or a GED a Bachelor's degree would be considered advantageous
Must possess a detailed understanding of Navy protocol and procedures as it relates to interacting with Senior Civilian and Naval Officers
Must possess an understanding of Navy terminology and maintenance fundamentals related to the husbanding of ships throughout a maintenance cycle
Must possess experience in developing detailed briefings, strategy papers or articles related to maintenance or modernization of US Navy ships
Must possess an understanding of the Navy Correspondence Manual and other governing documents related to Navy correspondence
Must possess excellent communication skills to include proficiency in Microsoft Office, Word, Excel, and PowerPoint
Must possess superb customer relations/interaction skills
Must possess the ability to follow direction and work within a team
Previous experience with SURFMEPP would be considered beneficial
Position requires U.S. Citizenship
Must possess a Secret security clearance
This job requires travel up to 10% of the time
Knowledge and experience with practices and procedures for CMMI Software Development Level 3 or greater is a plus.
As an EOE/AA employer, Rite-Solutions will not discriminate in its employment practices due to an applicant's race, color, religion, sex, sexual orientation, gender identity, national origin, and veteran or disability status.